However, confusion remained in the Pakistan camp over the grant of visa.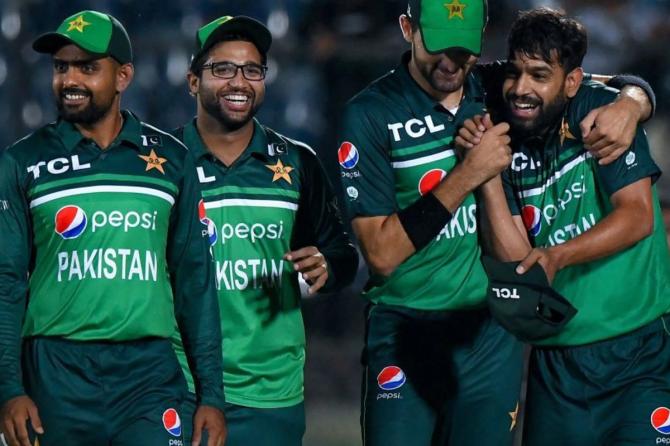 Members of the Pakistan cricket team were on Monday issued Indian visas for the ODI World Cup, the International Cricket Council (ICC) confirmed, hours after the PCB raised serious concerns with the global body over the delay in the national team's travel to Hyderabad.
The visa clearance came less than 48 hours before Pakistan's scheduled travel to India in the wee hours of September 27. They play their first warm-up game against New Zealand in Hyderabad on September 29.
"Visas have been issued to Pakistan," an ICC spokesperson told PTI.
However, confusion remained in the Pakistan camp over the grant of visa.
"We have not got the call from Indian High Commission yet over visa clearance. Member of our team is stationed there," PCB spokesperon Umar Farooq told PTI.
The confirmation from the ICC came after the PCB wrote to ICC CEO Geoff Allardice on Monday over the visa delay besides claiming the anxious wait has adversely impacted the team's preparation for the 50-over showpiece.
Pakistan were supposed to have a two-day team bonding session in Dubai before their scheduled arrival in Hyderabad on September 27 but was cancelled due to the uncertainty over issuance of Indian visas.
The Babar Azam-led side plays two warm-up games and as many World Cup matches in Hyderabad starting with the practice fixture against New Zealand.
Pakistan's second warm-up game will be against Australia on October 3, also in Hyderabad.
They will remain in the city for their opening two World Cup games against Netherlands and Sri Lanka on October 6 and 10 respectively before flying to Ahmedabad for the big game against hosts India on October 14.
Only two members from the current Pakistan squad have toured India for cricket -- Mohammad Nawaz and Salman Agha.