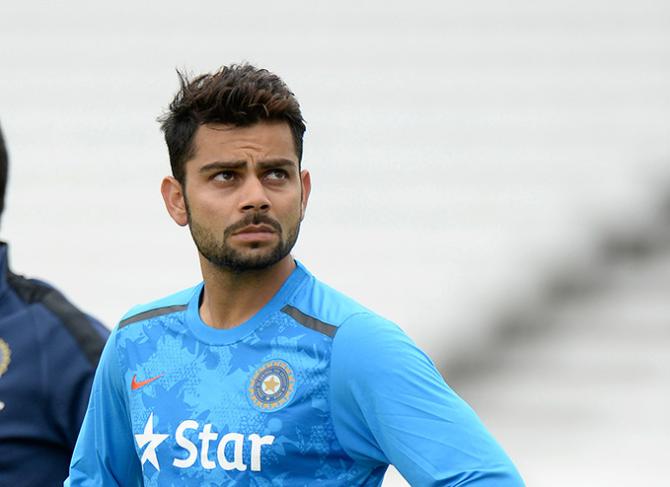 Virat Kohli attends a training session. Photograph: Philip Brown/Reuters
Talking about Team India's new Test captain Virat Kohli, Ravichandran Ashwin has said they are starkly different personalities but get along just fine.
"Whichever team I've turned up for, I've always wanted to contribute and be the prime performer. To a degree, Virat is very similar and I love that character of his because we both go about our business in a very different manner," Ashwin told ESPNCricinfo.
"He is very aggressive, upfront and on the face. I don't quite do that but I still want to take the centrestage. If he is the batsman doing it for India, I want to be the bowler that does it for India.
"The one driving factor that is common to us is that we want to keep improving and we don't want to sit on laurels. I really admire that aspect of his which I don't think is very common," he added.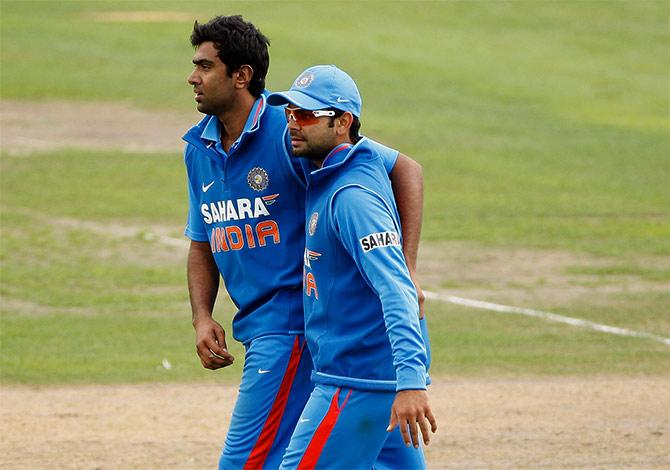 Ravichandran Ashwin of India (left) celebrates with teammate Virat Kohil after taking a wicket. Photograph: Harry Engels/Getty Images
Asked he harbours ambitions of being India's captain, Ashwin said, "If you would have asked me two or three years ago, I would have said yes like any vibrant youngster.
"There are a lot of occupational hazards. I wouldn't say that's a priority because it is not in my hands.
"I was really confident of myself as a leader but I think that leadership is something that needs to be identified and I need to be entrusted with it.
"As of now, I'm only getting better as a player and a person every day. If it has to happen, it will happen. I think it is a matter of fate."