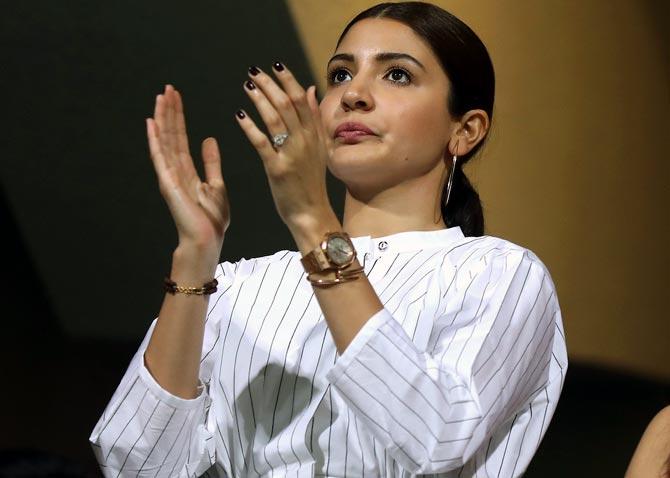 Royal Challengers Bangalore captain Virat Kohli dedicated his side's much-needed victory over Mumbai Indians in Tuesday's IPL match in Bengaluru to his actress wife Anushka Sharma, who was celebrating her 30th birthday.
RCB beat three-time champions and title holders Mumbai Indians by 14 runs to keep themselves afloat in the ongoing IPL by climbing to fifth in the eight-team competition.
Kohli said the victory was a birthday gift for Anushka, who was present in the stands to root for him and his team.
"We needed that win. It is a very important win at such an important stage of the tournament. Tonight was an occasion we needed those two points. This is the push we needed," Kohli said after the match.
"We should take this confidence forward. My wife is here and it's her birthday. This was a little gift for her. It was very important to achieve these two points in front of her," he added.