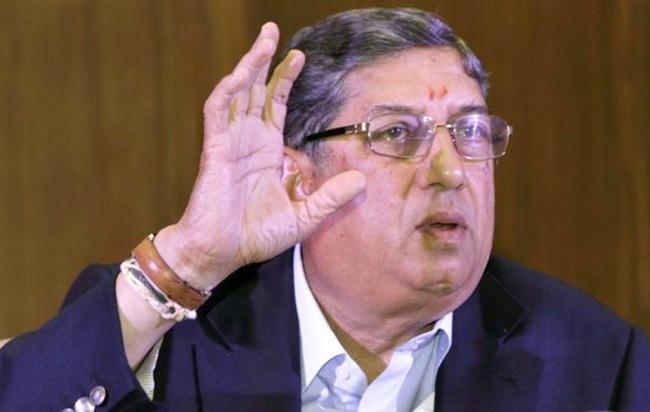 Narayanaswami Srinivasan. Photograph: PTI
CAB secretary Aditya Verma wrote to BCCI President Jagmohan Dalmiya, questioning N Srinivasan's election as TNCA President and his proposed presence at the ICC Board meeting as BCCI representative.
ICC Board meeting will be held in Barbodas from June 24-26. Srinivasan will also chair the meet as the head of world governing body of the game. Verma said his representation at the ICC meet was against the spirit of the Supreme Court order which barred him from heading the BCCI.
"Srinivasan continues to have commercial interest in IPL since India Cements Ltd is deemed to be the owner of Chennai Super Kings. He continues to be disqualified despite transferring the franchise to a trust. Thus, the election of Srinivasan as president of TNCA is in contempt of the Supreme Court," Verma said in the letter.
"Srinivasan, who was barred from heading the BCCI, is allowed to chair the ICC Board Meeting -- is also against the spirit of the Supreme Court order. It is hoped that BCCI will take note of the above and act according to the spirit of the Supreme Court order," said Verma.
Verma has also forwarded a copy of the letter to the Supreme Court-appointed Justice R.M. Lodha Committee, who will decide on the quantum of punishment for the those indicted in the IPL spot-fixing scandal.