'When he does well, people call him the best finisher ever, and when things do not go well, people pounce on him.'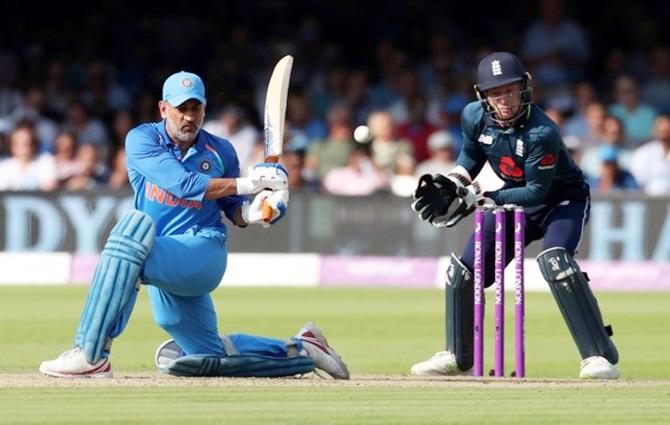 Skipper Virat Kohli had to once again come to the rescue of under-fire former skipper Mahendra Singh Dhoni whose painstaking 37 off 58 balls came in for sharp criticism after England beat India by 86 runs in the second ODI at Lord's on Saturday.
Hailed as one of the best ever finishers in limited-overs' cricket, Dhoni in the past couple of years has struggled to finish a lot of high pressure games without top-order support from the other end.
India were chasing a competitive target of 323 on a Lord's track that slowed down and the top order failed, leaving a lot of responsibility on Dhoni. However, Dhoni was unable to force the pace and India managed only 236 in 50 overs.
When former England skipper Nasser Hussain, at the post-match presentation ceremony, asked about Dhoni's approach, Kohli said, "This thing comes up again and again when he's not able to play the way he does.
"It's unfortunate that people jump to conclusions quickly. When he does well, people call him the best finisher ever, and when things do not go well, people pounce on him," a trifle irritated with knee-jerk reactions from fans and critics alike.
As he has done umpteen times, India's captain defended Dhoni.
"The idea was to take the innings deep. He has the experience but sometimes it doesn't come off. We totally believe in him and the ability of all the players," he said.
With less than a year to go for the World Cup, Dhoni is very much in the scheme of things of the Indian team management for his vast experience and ability to read any match situation.
However, his waning ability to carry the team alone in pressure situations at times has come under scanner.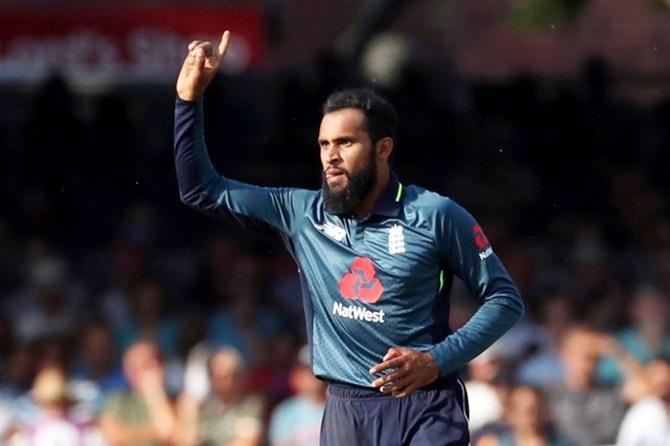 Since the home ODI series against Australia last September, Dhoni has batted 13 times scoring 267 runs with four not outs. The average is 29.66, which can be put in perspective considering at what time of the innings he comes into bat.
However, the most telling statistic is a strike-rate of 78.07, which is an indication that he is unable to force the pace down the order right at the onset.
With Rohit Sharma, Shikhar Dhawan, Virat Kohli and KL Rahul batting in the first four positions, the latest that the former skipper can come into bat is No 5, but Suresh Raina is being seen as an enforcer in that position.
It leaves Dhoni with either No 6 or 7 depending on where Kohli wants the big-hitting Hardik Pandya.
"Had it been 80 in 7 overs and if Hardik would have been around, Dhoni would have still gone for it. But with 120 odd runs and Hardik being dismissed, he knew that chase was out of bounds. We shouldn't judge a player on the basis of one match," former India pacer Ashish Nehra said at the post-match TV show.
Kohli, on his part, felt that it was one bad day and also the fact that England brought forth their A game.
"We started pretty well with the bat. It was a good wicket but got slower. When we lost three wickets in three overs that hurt us. I thought that's where we fell behind. Credit to the bowlers, they stuck to their guns. Today was a day when we couldn't get going.
"Moeen and Rashid are both quality bowlers in this format and sensed we couldn't take risks. They created pressure in the middle overs. If it was one down we could have attacked a bit more," Kohli said.