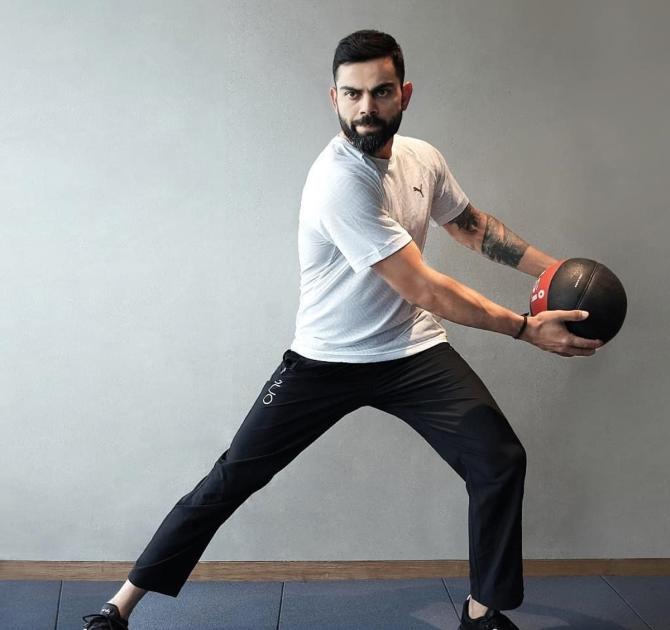 India captain Virat Kohli, his white-ball deputy Rohit Sharma and head coach Ravi Shastri joined the England-bound squad's bio-bubble on Tuesday as it began its eight-day hard quarantine along with the women's team in Mumbai.
India players – barring those from Mumbai – started their 14-day quarantine from May 19 with the BCCI) making sure those who joined the bubble this week will not face any issues.
"Kohli and the rest of the members who entered the bubble on Monday will not straight away mix with those who are already in the bubble. They will do a 7-day quarantine and then join the group before leaving for England. Till then, they will have all the necessary facilities in their rooms only," a source told ANI.
"Arrangements have been made so that they can train in the room. Cycles, dumbbells, bars have all been arranged for in the rooms so that they doesn't need to walk out and can stay in shape," the source added.
The players will undergo tests every day as the BCCI isn't willing to take any chance. Arrangements are in place for the cricketers to take their second dose of the COVID-19 vaccine in UK.
"The team has already taken the first dose here after the government opened the vaccination process for all above 18. The second dose will be administered by the UK health department once the players are eligible to get the second jab as per rule," BCCI sources revealed.
India depart from Mumbai on June 2 and will undergo, on arrival in England, a 10-day isolation period, details of which are not yet clear since there has been no official intimation from the BCCI.
The Indian women's team members also entered their eight-day hard quarantine at the Grand Hyatt in Mumbai located near the international airport.

The teams are expected to fly out on June 2 after all the playing and non-playing members return three negative RT-PCR results.

The men's team will first take on New Zealand in the World Test Championship final against New Zealand from June 18 before a full series against England. The women are scheduled to take on the hosts in one Test, three ODIs and as many T20 Internationals starting June 16.

It is learnt that approval for allowing the players' families is still awaited but the BCCI is hopeful that it would be done soon.