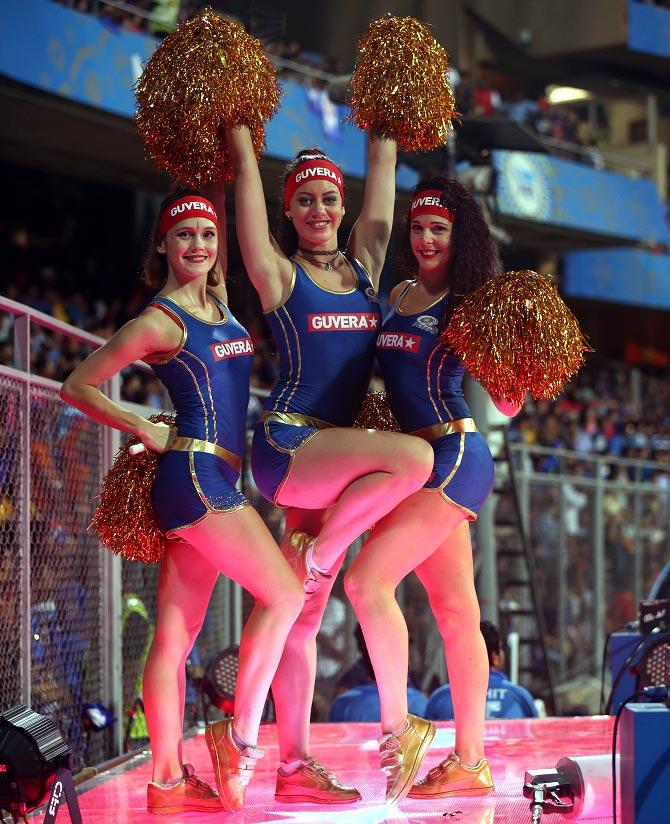 Social networking giants Twitter and Facebook are among the 18 entities that have purchased the Invitation to Tender (ITT) for the lucrative Indian Premier League's media rights -- broadcast, digital and mobile.

"The Indian Premier League Media Right ITT has received a massive response from the leading media and technology companies. The ITT document was available for purchase from September 19 to October 18, 2016," the Board of Control for Cricket in India said in a statement.

The rights on offer are Indian Sub-continent Television Rights from 2018 to 2027 (10 IPL seasons), Indian sub-continent Digital Rights from 2018 to 2022 (5 IPL seasons) and Rest of the World Media Rights from 2018 to 2022 (5 IPL seasons).

The Media Rights bid submission process will take place on October 25.

"This is going to be a historical moment for Indian cricket. I am pleased to see the overwhelming response from the media and technology companies for IPL Media Rights," BCCI president Anurag Thakur said.

"With the global trends of showcasing content on multiple platforms becoming increasingly important - TV, Internet and Mobile rights are up for grabs together this time. To have as many as 18 prospective bidders in the fray reinstates the faith of market forces in Indian Premier League," he added.

Apart from Twitter and Facebook, others in fray are Star India Private Limited, Sony Pictures Networks Private Limited and Reliance Jio Digital Services Private Limited.

According to sources, BCCI is expecting close to US$ 4.5 billion from sale of these three rights -- TV, internet and mobile.

"This is a significant step for the Board, and we are excited to have 18 prospective bidders for IPL Media Rights. Our intention is to ensure the most comprehensive coverage of the IPL across the globe," BCCI Secretary Ajay Shirke said.

The complete list of entities that have purchased the ITT is are: Star India Pvt. Ltd. Amazon Seller Services Pvt. Ltd, Followon Interactive Media Pvt. Ltd, Taj TV India Pvt. Ltd, Sony Pictures Networks Pvt. Ltd, Times Internet Ltd, Supersport International (Pty) Ltd, Reliance Jio Digital Services Pvt. Ltd, Gulf DTH FZ LLC, GroupM Media India Pvt. Ltd, beIN IP Ltd, Econet Media Ltd, SKY UK Ltd, ESPN Digital Media (India) Pvt. Ltd, BTG Legal Services, BT PLC Twitter Inc, Facebook Inc.
Image: IPL cheerleaders
Photograph: BCCI