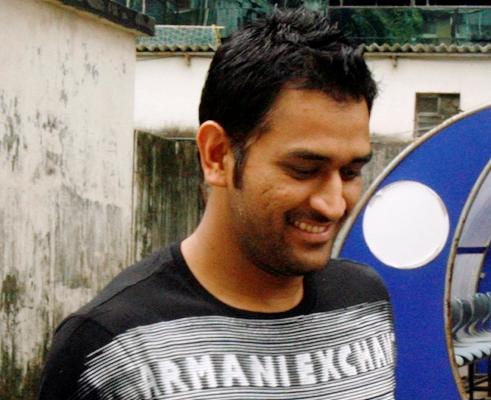 IMAGE: India's limited overs captain Mahendra Singh Dhoni. Photograph: Reuters
India's limited overs captain Mahendra Singh Dhoni launched the ticket sales for the inaugural edition of Masters Champions League (MCL), as the brand ambassador of the tournament, with a special video message.
Dhoni had recently also been named the brand ambassador for MCL's holding company, Grand Midwest Group, for a period of three years.
The MCL is scheduled to start on January 28 with the first match between two of Dhoni's former teammates, Sourav Ganguly's Libra Legends and Virender Sehwag's Gemini Arabians at the Dubai International Cricket Stadium (DICS). The final will also be staged at the DICS on February 13.
MCL CEO Zarah Shah said: "Mahi is not just an Xtraordinary cricketer but also an Xtraordinary fan, who is keen to see some of cricket's greatest players in action. There is no better endorsement than to have one of the most successful captains like MS being associated with us."
In the video, Dhoni said: "Today I am in front of you not as a cricketer, but as a cricket fan. I have come here to tell you that our favourite cricketers are coming back to play on the field. Every fan will say one thing for sure...we want sixer."