Following the Lodha panel's directive, the national selection panel is set to be reduced to three members, including chairman MSK Prasad, along with Devang Gandhi and Sarandeep Singh.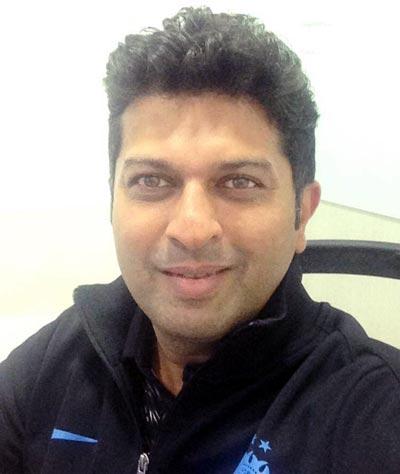 BCCI's national selection panel is set to shrink in the wake of Supreme Court's order to implement the Lodha Committee reforms and both Gagan Khoda and Jatin Paranjpe will have to leave as they don't conform to the set norms.

As per the Justice Lodha panel reforms, the senior selection committee was supposed to be a three-member team with Test players.

When the Board of Control for Cricket in India announced the panel in September, the top brass of now sacked president Anurag Thakur and secretary Ajay Shirke once again defied the diktat as Supreme Court had not assed it's final verdict by then.

The new committee never had any formal contracts in place.

Therefore, in all likelihood the panel will be reduced to three members, which will include chairman MSK Prasad, along with Devang Gandhi and Sarandeep Singh -- all former Test players who would be selecting the upcoming team for the ODIs and T20s against England, which will be done on January 5.

As per Lodha Committee norms, the senior selection committee of the BCCI should comprise only Test cricketers and Khoda with two ODIs and Paranjpe with four ODIs, don't conform with the rules set by the Supreme Court-appointed Lodha Committee, which has now been passed as verdict.

"I will have to check what will be the new rules. Normally, the secretary is the convener of the senior team. In his absence the joint secretary convenes the meeting," BCCI joint secretary Amitabh Chaudhary said.

Some BCCI officials believe that keeping in mind Khoda and Paranjpe's good work till now, they could be made talent coordinators -- a rank below selectors and also suggested in the reforms by the panel.

The talent coordinators need not be Test cricketers and Khoda and Paranjpe could fit the bill.

The basic domain of the job remains same where they would be needed to track the domestic performances and do a threadbare analysis but perhaps won't be allowed to sit in selection committee meetings.
Image: Jatin Paranjpe
Photograph: Facebook
© Copyright 2019 PTI. All rights reserved. Republication or redistribution of PTI content, including by framing or similar means, is expressly prohibited without the prior written consent.