Journalists don't usually spare even the best of cricketers in their criticism. And most cricketers take the criticism sportingly. But some of them, especially those with a funny bone, take their revenge when they get an opportunity or two. The smarter ones create them. Of course, all this is done in good spirit and camaraderie.
- Tiger Pataudi was the Great Seducer of his time
- Tiger Pataudi, a truly heroic cricketer!
- When Pataudi orchestrated a hold-up of the Indian team
Mansur Ali Khan, the Nawab Pataudi, had a penchant for pranks and practical jokes. Affectionately called Tiger by one and all, he became the youngest Test captain in the history on the tour of the West Indies in 1961-62 when he was pitchforked into the most difficult job in Indian cricket after Nari Contractor was struck on the skull by a lifter from the brutally quick and hostile Charlie Griffith.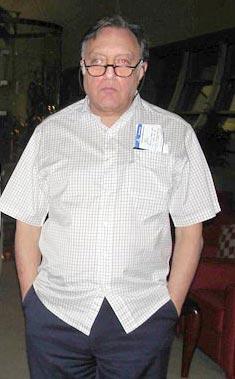 Tiger was only 21 then and bubbling with an extrovert young man's natural enthusiasm. He was in possession of a mysterious, frightful ghost mask in Port of Spain early on the tour. One night, Tiger decided to frighten late K N Prabhu, the celebrated sports editor of The Times of India, who was staying at Queen's Park Hotel just across the road where the Indian team had put up.
So he asked Contractor, his friend M L Jaisimha and the team manager Ghulam Ahmed to accompany him. Tiger wrapped himself in a white bed-sheet and covered his face with the dreaded-looking mask. While crossing the road, a man driving his car at a full speed was horrified to see the apparition. He first screeched her to a halt and then fled for his life in a split second!
While the three players were laughing uproariously, their manager went into hysterics. They entered the hotel, still splitting their sides at the poor motorist's plight. Unable to control his laughter, Ghulam Ahmed couldn't see the swimming pool in the dark and found himself in the cold water!
The group then made a dash to Prabhu's room on the second floor. The erudite cricket writer, admired for his sense of humour and respected for his love for literature, was dressed in pyjamas and reading Macbeth. When he answered the knock at the door, he ran smack into Tiger, the ghost, who let out an eerie, mysterious shriek.
Recalling the incident, Contractor said: "The string of Prabhu's pyjama was already loose. He was terrified to see a 'ghost' in front of him. He ran for his life and hid himself behind the curtains. The funniest part was Prabhu trying desperately to ensure that his pyjamas didn't fall off! It was quite a sight."