IMAGE: Pakistani cricket fans cheer after Pakistan defeated India in the Champions Trophy finals, in Lahore, Pakistan. All Photographs: Mohsin Raza/Reuters
A sense of euphoria gripped Pakistan soon after the Greenshirts upstaged a strong Indian side in the Champions Trophy final at the Oval on Sunday.
Massive traffic jams were witnessed as people came out on the roads in their cars and motorcycles, waving Pakistani flags and raising slogans, celebrating the big win.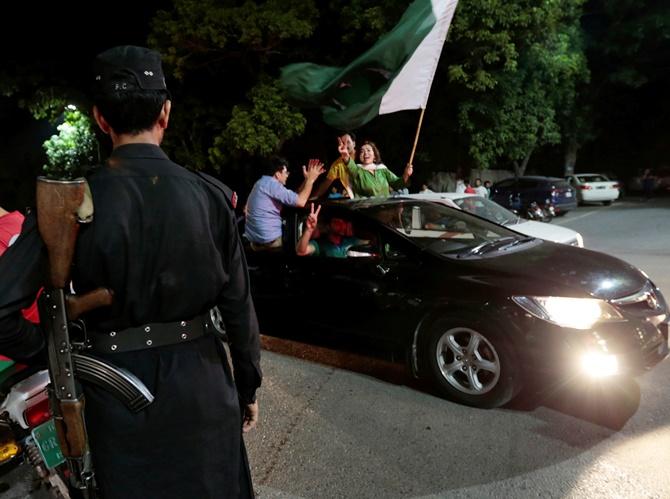 Young boys and girls, wearing the Pakistan jersey, were danced to the sound of Dhol while others distributed sweets and even resorted to aerial firing to express their delight.
Around six people were reported injured after being hit by stray bullets in different parts of Karachi.
Prime Minister, Nawaz Sharif led the wave of congratulatory messages for the Pakistan team and captain, Sarfaraz Ahmed soon after the final ended.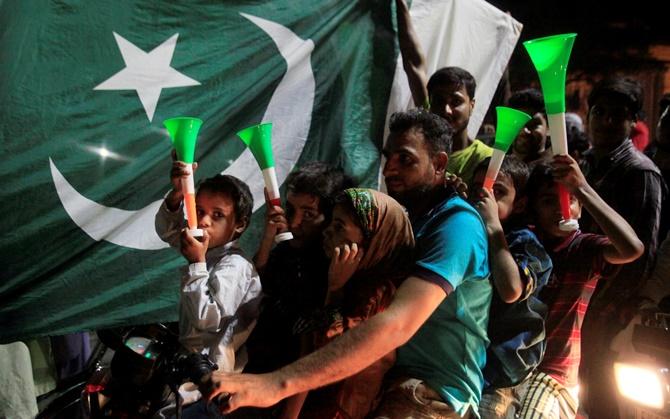 "The Pakistan team has done us proud and played very well to win the final. Congratulations to the team for winning the Champions Trophy," the premier said in a video statement.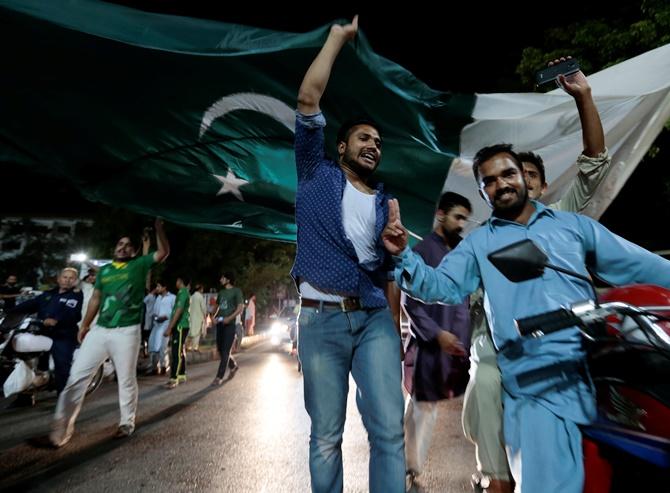 President Mamnoon Hussain, former Pakistan captain turned politician Imran Khan, Army chief General Qamar Javed Bajwa, the Chief Justice of Pakistan were among those who appreciated the huge win for Pakistan cricket.
"It is after all a cricket game but I am so happy to see the heart shown by this young team to win a big final," Imran said.