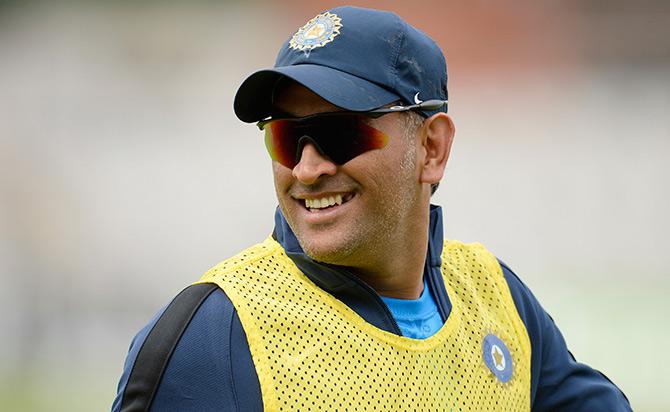 IMAGE: India's ODI and T20 captain MS Dhoni. Photograph: Reuters
The Indian T20 squad is an indication that selectors are looking at a specific short-term goal of winning the World T20 in March while the ODI squad is an indicator towards the core of the 2019 World Cup and Mahendra Singh Dhoni being a part of that side.
That's what batting great VVS Laxman feels.
"I definitely see Dhoni playing till 2019 World Cup as he is super-fit," said Laxman, before proceeding to elaborate on his point.
"The reason is that I have never seen him miss a match due to an injury. May be, he has had those odd finger injuries here and there," continued Laxman, adding, "I have no doubt he will be available till 2019 World Cup.
"I am happy that he has played seven matches in Vijay Hazare Trophy as he must have needed some preparation under his belt."