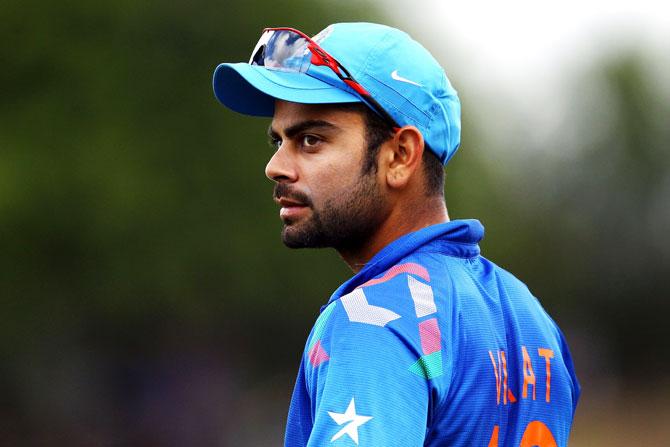 India batsman Virat Kohli during a match. Photograph: Getty Images
Sunil Gavaskar is of the opinion that the Indian think-tank is looking to slot Virat Kohli at No.4 in the ongoing tri-series and the World Cup.
"If you actually have a look at the last ODI series India played against Sri Lanka, you will find that after a couple of games when Virat was not performing he was dropped down the order. And again I think he was batting at No.4 when he got a hundred.
"So eventually I have a feeling that they are looking at Virat as a No.4 batsman and they will either have Ajinkya Rahane if they open with Rohit Sharma and Shikhar Dhawan," he told NDTV.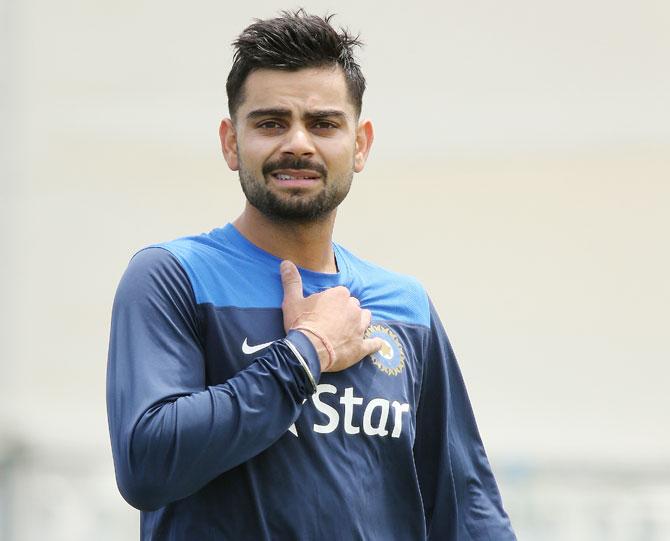 India's Virat Kohli during a training session. Photograph: Morne de Klerk/Getty Images
The former opener certainly has an advice in store for very talented Kohli, who has failed to get into double figures in the two games gone by.
"What he's doing wrong is that he is trying something different at this moment. He is looking to go on the front foot and then jumping on to the back foot well within the crease. What that is doing is that his head is bobbing up and down.
"In cricket the head has to be still, if your head is still then you are able to judge the bounce better. Unfortunately because he is jumping and have a look at both his dismissals. His jumping is putting him off balance."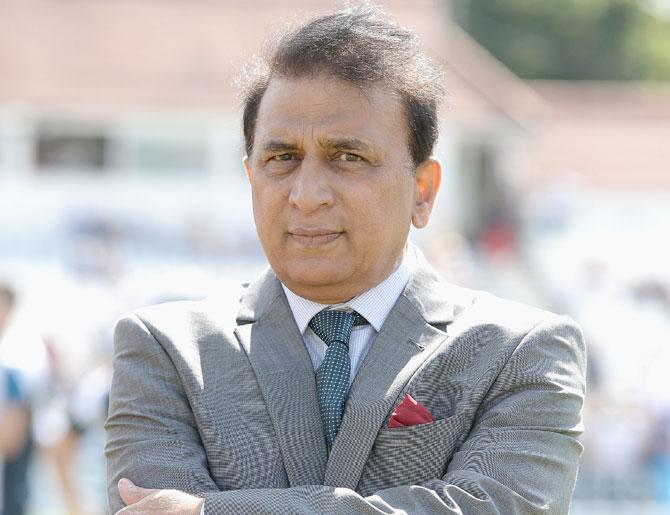 Former India captain Sunil Gavaskar. Photograph: Getty Images
The two ODI losses notwithstanding, Gavaskar still believes that the Men in Blue have it in them to defend the World ODI crown.
"Yes, they are. I am pretty confident. Look qualifying for the knockouts should not be a problem. Once you get into the knockouts then it's the luck of the day that counts. Sometimes you play and miss, sometimes the luck not going your way you edge that ball.
"So all those things is going to be an important factor. But if India qualify by winning most of their league games then they will certainly be in the right frame of mind to defend the World Cup," he concluded.