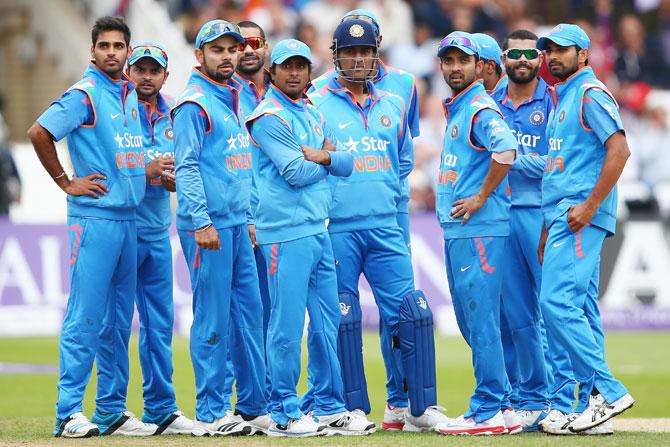 Team India waits for a decision. Photograph: Getty Images
Former India captain Rahul Dravid feels that it will require "three good days" to win the coveted World Cup cricket tournament for Mahendra Singh Dhoni and his men.
"The format is such that all top teams will play in the quarterfinals. From there on, You need three good days to win the World Cup. We have Virat Kohli and Mahendra Singh Dhoni, who can singlehandedly win a match.
"I am not saying it would be easy. It would be very tough but we can always be a bit lucky some good individual performance we can win World Cup," Dravid said while addressing the audience at inaugural TCM Sports Lecture.
When asked when would India win a Test match in Australia, Dravid said in jest,"I also want to know when they would win!"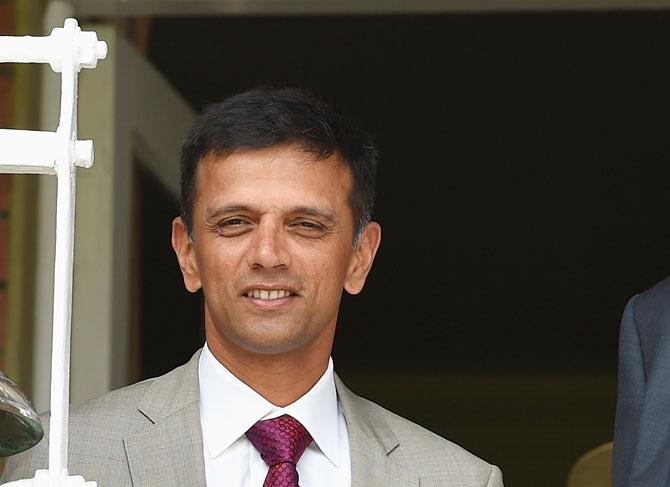 Former India captain Rahul Dravid. Photograph: Getty Images
Dravid however feels that Day/Night Test cricket is something that can be tried out to stop the ever dwindling crowd in Tests.
"I think in this day and age it's impossible to have people leaving work and coming to the ground on all five days. Therefore I don't mind Day/Night Tests if it can bring back crowds and also have TV viewership.
Obviously pink ball and dew factor are things that need to be sorted out. Personally, I never had problem in the only match I played for MCC against English county champions. I scored a hundred in second innings," Dravid said.
© Copyright 2022 PTI. All rights reserved. Republication or redistribution of PTI content, including by framing or similar means, is expressly prohibited without the prior written consent.