Sri Lanka Cricket refuted claims by Indian cricket administrator IS Bindra that a BCCI official had arm-twisted them to withdraw a report which mentioned an Indian player allegedly violating the anti-corruption regulations during the Indian team's tour in 2010.
"Sri Lanka Cricket read with surprise, an account of an incident that supposedly led to the filing of an anti-corruption report during the Indian tour of Sri Lanka in 2010 and the subsequent withdrawal of the said report due to 'arm twisting' by the BCCI.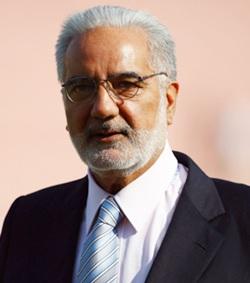 "We wish to state that such an incident did not take place as alleged and no report was submitted to the Indian Team Manager nor was an incident report filed with the Anti Corruption Unit of the ICC who were present during the series. The allegations that follow are therefore not pertinent," read a statement, issued by acting CEO Ashley de Silva.
Punjab Cricket Association president Bindra, however, declared he fully stands by his claims.
"I have seen the press release issued by Sri Lankan Board of June 3 contradicting my assertion made in my blog dated 1st June. I reiterate and fully stand by what I had said," read Bindra's statement after SLC refuted his claims.
"I would like the ICC or any other independent body to hold a probe into the matter and take action on the basis of this probe. I undertake to provide full information and details to an independent probing agency," he said.
On Sunday, Bindra had claimed that during India's 2010 tour to Sri Lanka an official travelling with the team had taken a girl into the room of an Indian player, who is also a prominent member of CSK team for last six seasons.
"It was observed on the footage that the girl spent the night prior to a game. It was also alleged that girl was sent by an individual on ICC's list of suspected bookies. This incident was in gross violation of security as well as anti-corruption regulations," Bindra claimed.
According to Bindra, the Sri Lankan Board had reported these sordid details in writing to the team Manager along with documentary evidence and also informed anti corruption official of ICC.
"It is understood that under pressure from an official of Indian Board, the Sri Lanka board was made to withdraw the report," Bindra said.
SLC last week similarly rejected claims by Vindoo Dara Singh that among the SLPL franchise owners were Indian bookies.
Image: I S Bindra