Former players Bishan Singh Bedi and Kirti Azad sought DDCA president Arun Jaitley's resignation for "ruining Delhi's cricket" and his "incapability and incompetence in handling the affairs of the DDCA".
Bedi and Azad, who are part of the National Capital Territory Cricket Association (NCTCA), conducted a meeting of the association at the Feroz Shah Kotla ground, on Sunday, to protest against the alleged malpractices of the state association.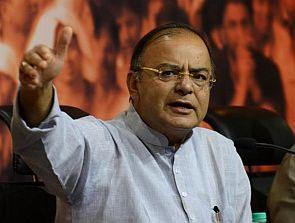 The association of former cricketers, led by Bedi and Azad, also criticised Jaitley for "manipulating" the recently held BCCI working committee meeting in Chennai.
In a strongly-worded media release the players said, "All present expressed their disgust at DDCA President who they felt, had brought a bad name to cricket and DDCA by manipulating the flow of the recently held BCCI meeting held in Chennai."
The association also accused Jaitley of supporting "unethical and immoral activities" thereby demanding his resignation.
"Mr Jaitley's support for unethical and immoral activities in DDCA, confirmed his poor stewardship over the last 13 years, and it was decided to seek his resignation as President of DDCA immediately forthwith."
Bedi also suggested a 11-point formula that could save Delhi's cricket which includes complete transparency during the trials of a junior state teams which he suggested should be videographed.
He urged the association to include former Delhi stalwarts such as Madan Lal, Maninder Singh to be actively included in the development of the game throughout the NCR.