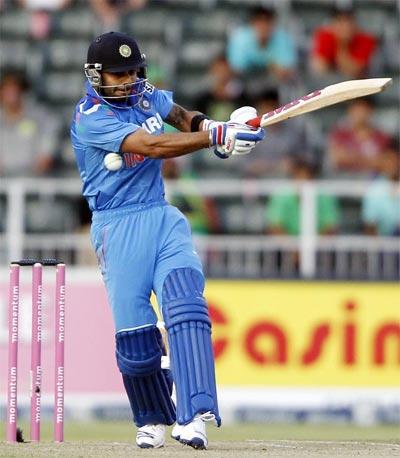 Former skipper Bishan Singh Bedi slammed the curtailing of India's tour of South Africa and believes the players should have got more time ahead of the series to prepare and acclimatise to the conditions.

"When this tour was organised why there was no talk about it. It shoud have been a five ODI and four Test series. The players should have got the time to practice. Even in Australia and England, we didn't prepare well, now also we have no preparation," said the legendary spinner, who took 266 wickets from 67 Tests.

"The cricketers have no time to breath, to enjoy cricket, how will they play?" he said in New Delhi on Tuesday.

The Indian team's tour of South Africa was finalised after weeks of deliberations and controversies. The tour was in limbo after Cricket South Africa unilaterally released its itinerary in July, a move that miffed the BCCI before they agreed for a shortened tour.

The Indian team started their bilateral series against South Africa with a 0-2 thumping in the ODI series and Bedi said this tour will test the faith and determination of the players.

"Playing in South Africa is different than playing for an IPL team. It is testing times for India in South Africa but they can make it," Bedi said.

"It is important to have self belief and faith on themselves. They need to have the will and determination to do it."

The 67-year-old Bedi, who captained India in 22 Tests, said it would be unfair to judge the players so early.

"But it would be unfair to judge the players in such a short time. They needed to be given a longer lease. Shikhar Dhawan, Rohit Sharma and Virat Kohli, they all have talent."

Asked about Kohli's poor run with the bat in South Africa, he said: "It was wrong to judge Kohli so early after just two matches. He has the capabiity. In all fairness, he can fill in the number four spot for India."

Bedi has recently announced his candidature against Arun Jaitley for the post of the Delhi & Districts Cricket Association (DDCA) president in the upcoming association elections scheduled for December 30.

Asked about his decision to fight the DDCA elections, he said: "I believe there is room for improvement in every aspect, whether it is financial dealings, quality of cricket, selection or communication. DDCA needs total overhauling.

"My decision is not a sudden one, it has been brewing for sometime. I feel I must be the change to bring the change," he added.
Image: Virat Kohli

Photographs: Siphiwe Sibeko/Reuters