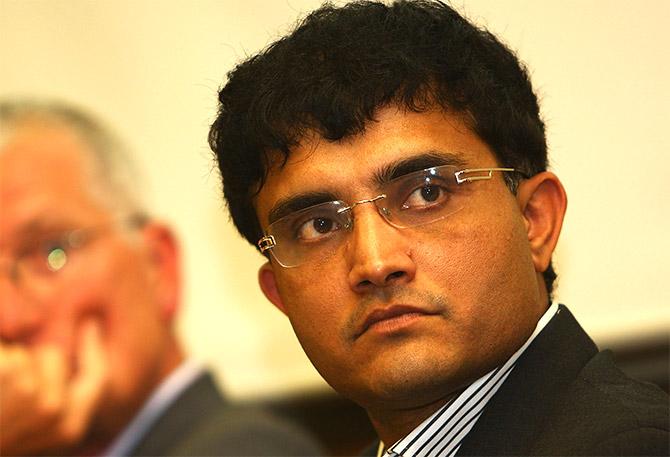 Family members of Cricket Association of Bengal (CAB) secretary Snehashish Ganguly tested positive for COVID-19, the state health department said in Kolkata on Friday.

The wife of Snehasish, the elder brother of BCCI president Sourav Ganguly, was found positive for the disease.
The mother-in-law and father-in-law of Snehashish also tested positive for the disease last week, besides a domestic help at Snehasish's Mominpur home was also found to be positive. They are all undergoing treatment at a private nursing home in Kolkata and are stable.

Snehasish said he is perfectly healthy, rubbishing reports in a section of media that he is infected with COVID-19. He lives with his family in Mominpur, while Ganguly stays at his ancestral house at Behala in Kolkata.

"I am perfectly healthy and am doing office everyday. The news doing the rounds about my illness is baseless and is not expected in these trying times," Snehasish said in a CAB media statement.

"Hope that after this, it will firmly put a lid on such untrue sensational news that is doing rounds," he added.

Ganguly's foundation offers help to COVID-19 warriors

Board of Control for Cricket in India president Sourav Ganguly's foundation has joined hands with chocolate and chewing gum manufacturing giant Mars Wrigley to support frontline doctors, health care providers and caregivers during the COVID-19 pandemic.

"Health care workers have been on the frontline of the current crisis to ensure safety and wellbeing of others. In an effort to appreciate and acknowledge their relentless spirit and hard work, Sourav Ganguly, president of BCCI, handed over a token of gratitude including Mars Wrigley products to the West Bengal Doctors Forum," a media statement said.

Chocolates were also distributed to the entire COVID department of Medica Super Specialty Hospital.

"At Mars Wrigley, the purpose is to create beautiful moments to make the world smile. This small gesture to the everyday heroes was a collective way to say, 'Thank You'," it added.
© Copyright 2021 PTI. All rights reserved. Republication or redistribution of PTI content, including by framing or similar means, is expressly prohibited without the prior written consent.