Former India captain Sourav Ganguly has termed the West Indies pull out as unfortunate and unprecedented as the visitors cancelled the ongoing series.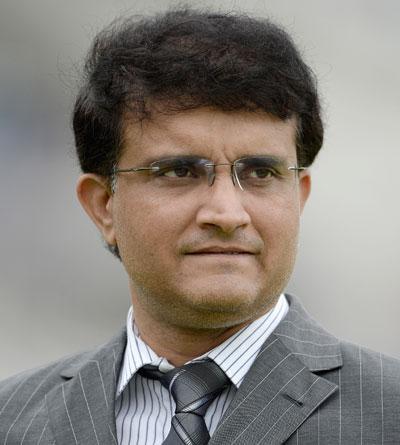 Shocked and surprised at WICB's decision to cancel the ongoing tour of India, Ganguly said "I have never seen such a thing in my life, it's unprecedented."
"It's also unfortunate because the West Indies should have played on, they just can't go back and call off the tour just because of payment dispute," Ganguly told reporters at the Eden Gardens.
The West Indies are currently playing the penultimate ODI of the five match one-day series in Dharamsala and they were slated to travel here for the fifth and final ODI on October 20.
After that, Cuttack was scheduled to host the one-off Twenty20 before a three match Test series in Hyderabad, Ahmedabad and Bangalore.
However, now it has transpired that Sri Lanka would play five ODIs between November 1-15 and the Eden has pressed for an ODI to compensate for the loss.
"This is a huge embarrassment for all of us. We have spoken to the Board and they have assured an ODI.
"We will refund the money or it can be exchanged with Lanka one-dayer," CAB joint secretary Subir Ganguly said on the sidelines of their 150 years celebrations under which 150 life members were felicitated on Friday.
"The Board's annual MAK Pataudi Lecture will now be held on the sidelines of the proposed Lanka one-dayer," Subir said.
Image: Former Indian captain Sourav Ganguly
Photo: Gareth Copley/Getty Images