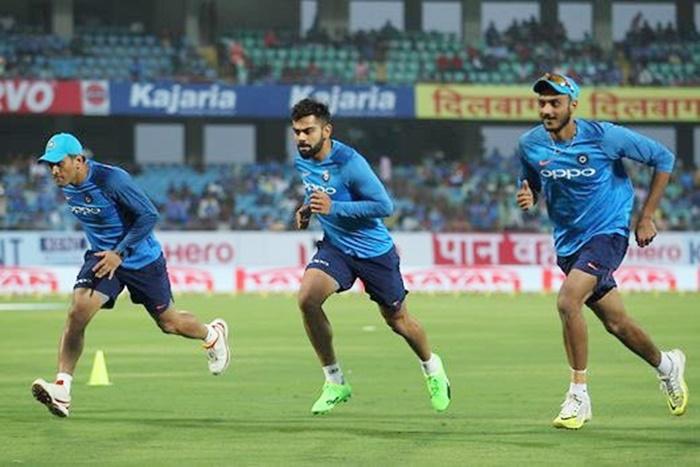 IMAGE: Mahendra Singh Dhoni beats Virat Kohli and Axar Patel in a race. Photograph: BCCI/Twitter
Indian skipper Virat Kohli is the quintessential modern cricketer. He plays hard on the field and then relaxes with his boys.
India aim to go for the kill against a gutsy New Zealand in the third T20 International.
The series is level at 1-1, the Kohli-led India team has been on a roll in recent times but has faced stiff resistance from an enterprising New Zealand, usually known to punch above their weight.
On Monday, Kohli was seen training hard on with field with Mahendra Singh Dhoni and Axar Patel.
Patel took to Twitter explaining his plight tagging Kohli and Dhoni, "Hard task to beat these two legends in a race."
After beating Patel in a race Kohli headed to chill with Shikhar Dhawan and Hardik Pandya.
According to Kohli, two of the funniest and unassuming characters in the team, are Pandya and Dhawan.
"Hardik Pandya carries Ipod but it only has English songs downloaded. He doesn't know even five words of any of those English songs. He just wants to groove to the beat," Kohli had said.
Video Courtesy: Virat Kohli/Twitter