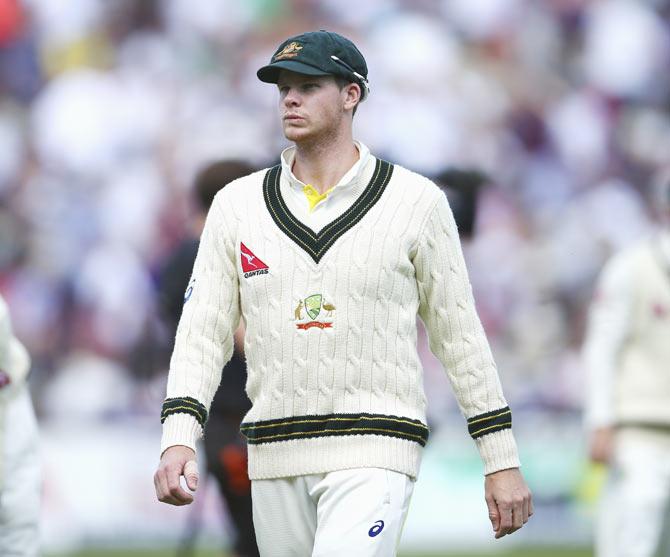 Former skipper and serving Cricket Australia director Mark Taylor believes that tainted batsman Steve Smith could make a return as the captain of the national side after his one-year suspension.
The 28-year-old recently returned home following his trip to the United States and said that he is all set to devote his time to business after accepting his 12-month suspension for his role in the massive ball-tampering scandal that sent shock waves through cricketing world.
Though Smith is absolutely free to make a return to the national team for next year's World Cup and Ashes series in England, he can only fill back the leadership role in March 2020.
Insisting that Smith was found guilty of negligence and that he was not a "cheat," Taylor said that he wanted to see the latter leading the national side yet again.
"I still think Steve Smith can captain Australia. Steve Smith to me, and everyone wants to label people, is not a cheat. Steve Smith was guilty of negligence in my opinion," cricket.com.au quoted Taylor, as saying.
Taylor, who presented Smith with his captaincy blazer in 2014, further stressed, "He saw something going on and he didn't stamp it out. That's a mistake of negligence. He's not a cheat, he's a very good person. And to me that's the biggest damage that's happened over the past few months."
Besides Smith, former vice-captain David Warner was also handed one-year ban while bowler Cameron Bancroft was given nine-month suspension by Cricket Australia for their involvement in a scandal that took place during the third Test of the four-match series against South Africa.
However, the captaincy issue will once again come to the fore when Australia announce a squad for the upcoming ODI series against England.
While Tim Paine has been confirmed as Smith's successor in the longest format of the game, Aaron Finch is expected to take over the reins as the captain of ODI and T20I sides.
Australia's next assignment will be Qantas Tour of the UK, comprising of five-match ODI series and a one-off T20I against England beginning from June 13 at The Oval.