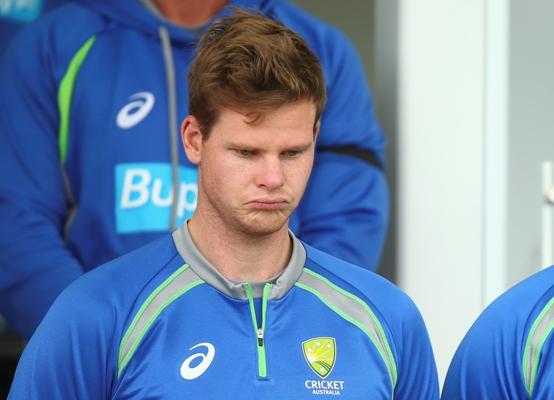 IMAGE: Australian captain Steve Smith. Photograph: Ryan Pierse/Getty Images
Steve Smith's joy at leading Australia to a Test series win over New Zealand that took them back to the top of the world rankings on Wednesday was tempered by the news he had been charged with dissent for his role in a confrontation with an umpire.
The International Cricket Council charged both Smith and fast bowler Josh Hazlewood after the pair confronted umpire Ranmore Martinesz when a decision went against them on the fourth day of the second Test at Hagley Oval on Tuesday.
With New Zealand battling to build a second innings lead, Hazlewood was convinced he had trapped Kane Williamson lbw only for umpire Martinesz to deny the appeal.
Captain Smith asked for a review, though 'hot-spot' technology showed Williamson had got a thin inside edge onto his pad, so ball tracking was not examined.
The big screen did not show a clear picture of the hot-spot and Hazlewood exploded, with stump microphones capturing his expletive-laden tirade, and Smith then confronted Martinesz.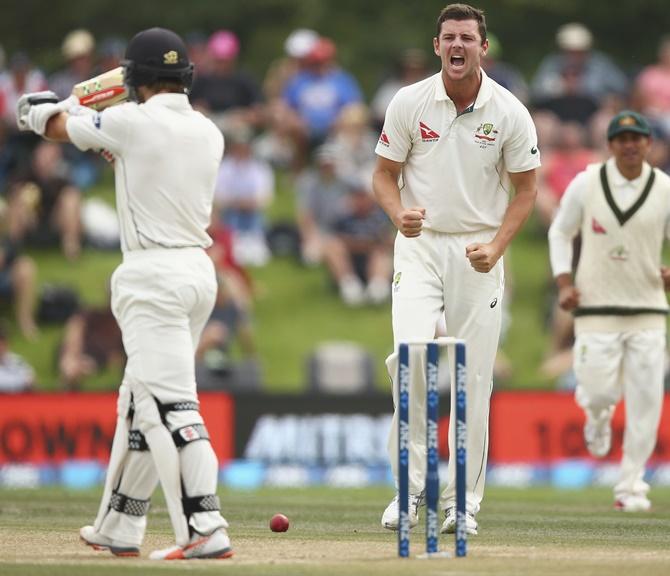 IMAGE: Australia's Josh Hazlewood reacts during the second Test against New Zealand at the Hagley Oval. Photograph: Ryan Pierse/Getty Images
Hazlewood was later fined 15 percent of his match fee for swearing but Smith only found out he too had been charged with dissent after Australia wrapped up the match on Wednesday.
Smith said he had only sought clarification from Martinesz as to why other technology had not been used to confirm the decision on the field.
"I thought I was well within my rights to go up to the umpire and ask him why we didn't use the real time snicko," Smith told reporters.
"I guess out in the field we couldn't see a hot-spot and I've been informed since then that if there's a hot-spot they don't go to real time snicko, so that was basically what I was doing at the time.
"That's deemed to be dissent and I'll cop that on the chin and I need to be better as a leader, I need to set the example and that was not good enough."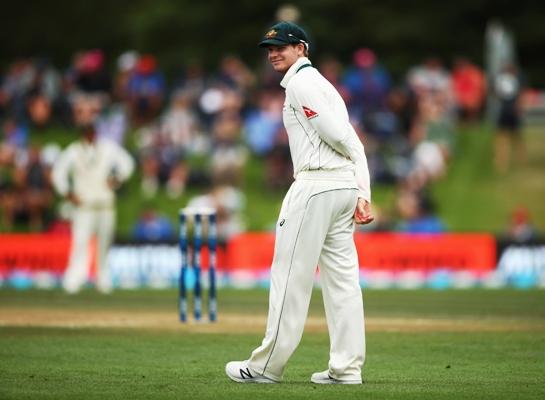 IMAGE: Steve Smith of Australia looks on. Photograph: Ryan Pierse/Getty Images
The Australians were booed by the crowd after the incident, while former players were divided on social media as to whether the tourists had overstepped the mark.
"I don't think we're not nice guys," Smith said of Australia, who have previously been accused of pushing the boundaries of sportsmanship and criticized for sledging.
"We play a good, hard, aggressive brand of cricket.
"For us it's about knowing where that line is and myself and Josh Hazlewood have crossed that line in this Test match and that's not what we're about.
"Hopefully we can learn from that and continue to develop as a team and get better."