Why Haddin is not speaking to team mate Faulkner!
October 15, 2013 21:40 IST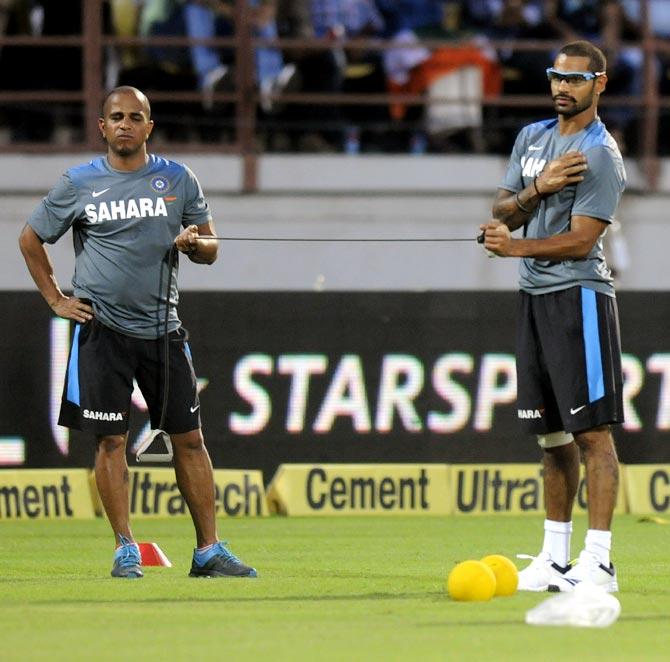 The Board of Control for Cricket in India is not known for giving reasons for most decisions it takes and therefore it was not surprising that no one knows as to why Indian cricket team's long time trainer Ramji Srinivasan is no longer with the side.

Ramji has been a part of World Cup and the ICC Champions Trophy winning team support staff. He has now been replaced by strength and conditioning specialist Sudarshan VP, who has worked with Under-19 World Cup winning team as well as the India 'A' side.

Sudarshan's appointment is also an indirect entry of an official connected with the North-East into senior national cricket team. A Keralite by birth, Sudarshan is a member of the Sikkim Cricket Association which is an associate member of the BCCI.
'I have not been speaking to Faulkner for last three days'
October 15, 2013 21:40 IST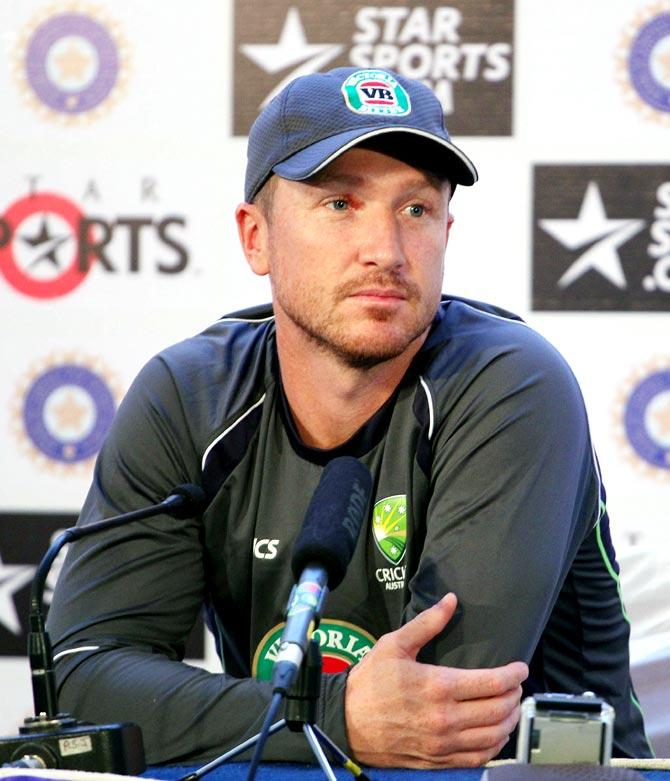 Australian wicketkeeper Brad Haddin has had enough of those 'High-Fives' after a fall of wicket. The gritty New South Wales glovesman learnt it hard way when he was involved in a freak accident with a jubilant James Faulkner's finger brushing his eye which led to leave the field for quite some time, during the first ODI in Pune, on Sunday.

"I have not been speaking to Faulkner for last three days!" Haddin answered with a straight face to a question about the pacer's inputs on Sawai Mansingh track as all present had a good laugh.

About the High-Fives, he gave another poker faced replies, "We have decided we will only indulge in customary handshakes or at the most bum-slaps to congratulate each other."
Eid celebrations for Shami
October 15, 2013 21:40 IST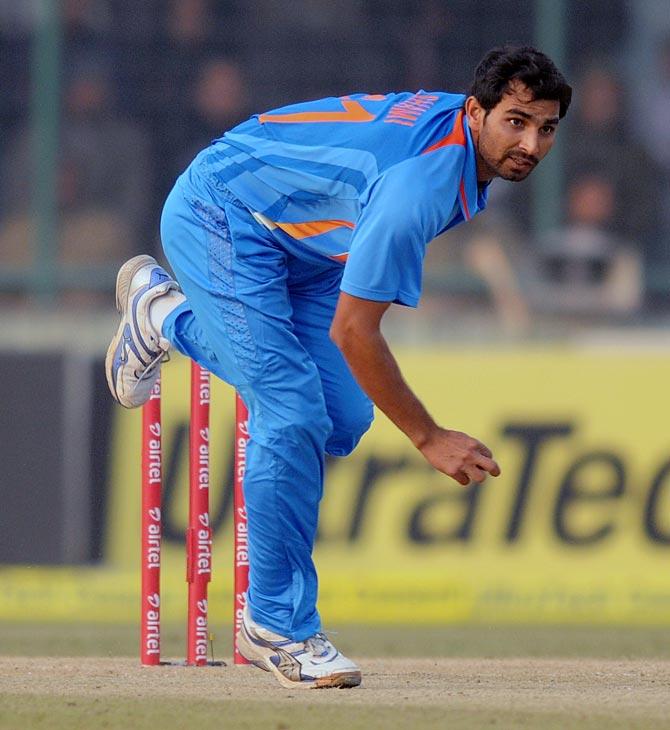 It's not known whether Bengal pacer Mohammed Shami will get a chance in the India playing eleven for the second ODI in Jaipur on Wednesday but he is in festive spirits as he plans to celebrate Eid-ul-Joha festival with his cousin.

"I will get out of the hotel at around 8:30 am to offer namaaz and get back to hotel by 10am. It will also be a chance to meet my cousin sister who is settled over here," said Shami.
© Copyright 2021 PTI. All rights reserved. Republication or redistribution of PTI content, including by framing or similar means, is expressly prohibited without the prior written consent.