Upbeat India eye series whitewash against Bangladesh
June 18, 2014 17:14 IST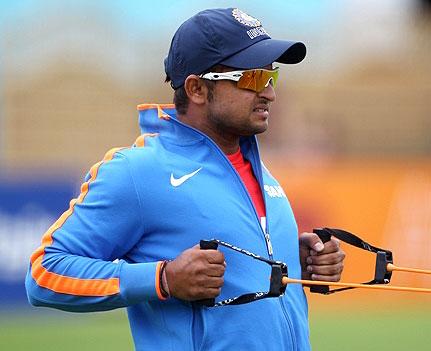 Having recorded an improbable victory after defending the lowest-ever score in the history of the game, a confident Indian team would look to go for the kill by completing a 3-0 rout when it meets an out-of-sync Bangladesh in the final one-dayer in Mirpur on Thursday.
Defending a paltry 105 with an astounding show, the 'Men In Blue' will be on cloud nine as they gear up for a 'Whitewash' of Mushfiqur Rahim and Co.
More than dismissing Bangladesh for 58, what Stuart Binny's unbelievable figures of 6/4 did was to ensure that home team's confidence hits nadir and Suresh Raina's boys will now go for the jugular in the final match of the series to end on a high.
- Please click NEXT for more...
Raina will be happy with his openers and the bowlers
June 18, 2014 17:14 IST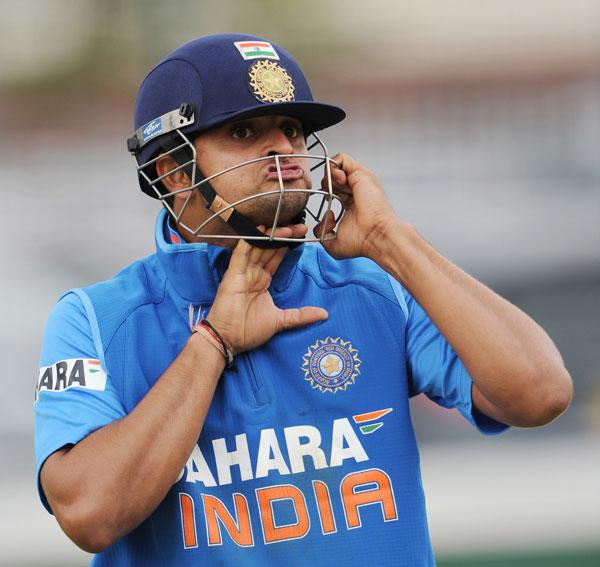 Raina will be happy that while his openers set up a well-deserved win in the first ODI, his seamers did a splendid job in a low-scoring second match.
If his middle-order batsmen can get some runs under their belt, the team will feel that they have ticked all the boxes during this hurriedly sandwiched series before the England tour.
For India, the only cause of concern will be the performance of their middle-order batsmen Ambati Rayudu and Cheteshwar Pujara.
While Rayudu was unbeaten during the first match, Pujara has been dismissed cheaply for scores of 0 and 11 in both matches although he suffered in the first one due to an umpiring error.
- Please click NEXT for more...
Rayudu has never looked in control of situations
June 18, 2014 17:14 IST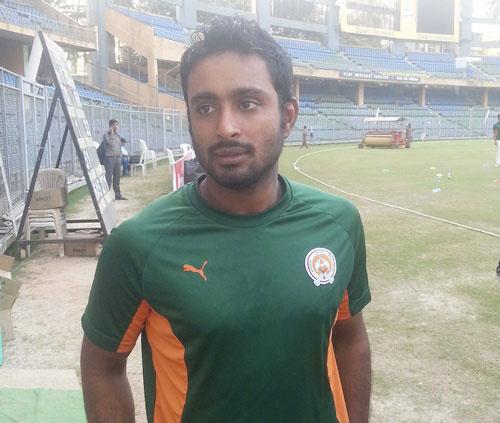 With the series already pocketed, it would be interesting to see whether skipper Raina along with coach Duncan Fletcher experiments a bit with the middle-order.
Time is certainly running out for Pujara as far as his place in the ODI side is concerned. Not the quickest of fielders, Pujara has not even managed a score 20 plus in the five ODIs he has played so far.
Rayudu, on his part, has never looked in control of situations in the 12 ODIs that he has played so far. A strike-rate of less than 70 in ODIs in these days with field restrictions loaded in favour of batsmen is not exactly what is expected from a specialist willow wielder.
If the team management has an objective of trying out all the fringe players, then the likes of Kedar Jadhav and Manoj Tiwary would deserve a go in the middle-order in place of Rayudu and Pujara.
- Please click NEXT for more...
Umesh Yadav provides the team with options
June 18, 2014 17:14 IST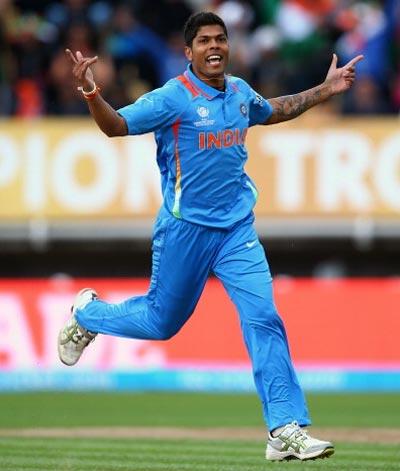 However, the Indian teams, over the years, have had a knack of sticking to winning combinations even after a particular series has been clinched.
The opening duo had a bad day but is certain to continue while the bowling attack, after the performance of Mohit and Binny, is likely to remain unchanged.
Umesh Yadav went for a few runs but his 12-ball-17 with the bat and the option for pace that he provides settles the issue for him.
Needless to say that India are light years ahead of their opponents in terms of talent and quality but it will be interesting to see what kind of pitch is on offer for the final ODI.