India have it easy against Ireland
June 11, 2009 01:57 IST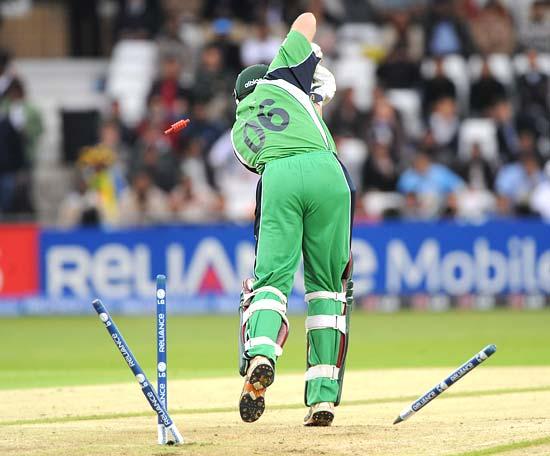 Zaheer Khan shatters the stumps of Ireland opener Jeremy Bray for naught.
Seamer Zaheer took four for 19 to set up a comfortable eight-wicket victory over Ireland in the final group match of the Twenty20 World Cup on Wednesday.
Zaheer strikes again
June 11, 2009 01:57 IST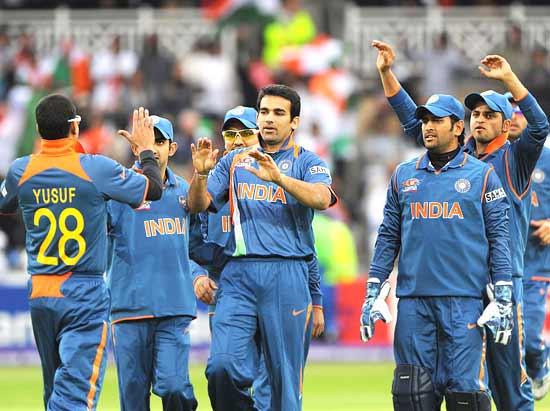 Zaheer is congratulated by his teammates after he claimed the wicket of Irish captain William Porterfield, caught in first slip by Yusuf Pathan for 5.
Ireland fail to impress
June 11, 2009 01:57 IST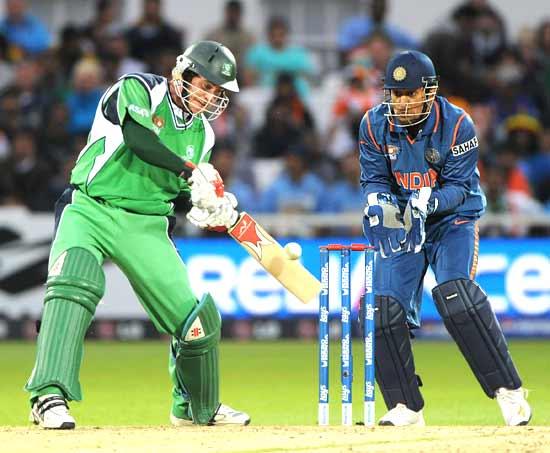 John Mooney attempts a late-cut off Pragyan Ojha's bowling. He made 19 off deliveries, including a boundary.
India too strong for Ireland
June 11, 2009 01:57 IST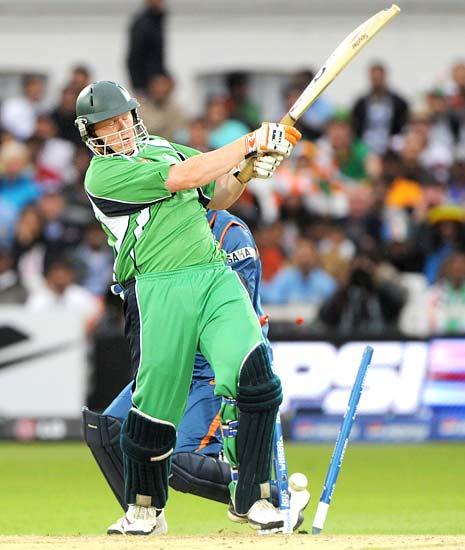 Kevin O'Brien appeared for short while at the crease as he was bowled by Ojha for just 2 runs off the 4 deliveries he faced.
Harbhajan gets in the act
June 11, 2009 01:57 IST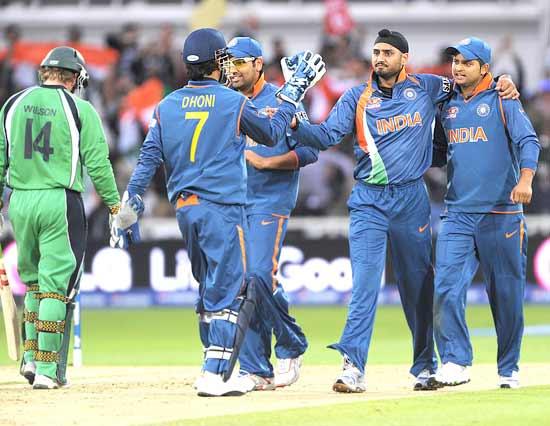 Harbhajan Singh celebrates after dismissing Gary Wilson for 19 runs, the fifth wicket to fall for Ireland.
Gambhir going great
June 11, 2009 01:57 IST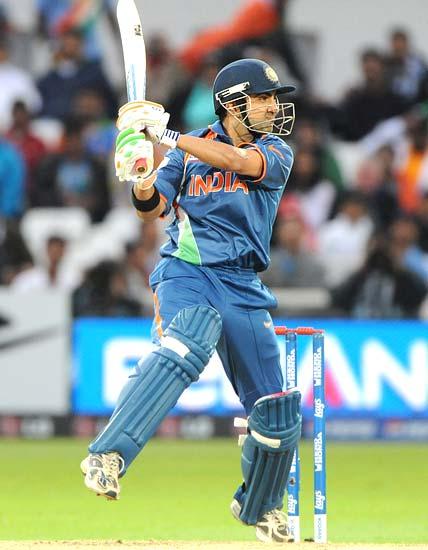 Gautam Gambhir hit boundaries at will on his way to 37 off 31 deliveries.
India hardly broke a sweat while chasing the 113-run target off 18 overs with Gambhir and Rohit Sharma going great guns. Gambhir cut the first ball from Boyd Rankin through covers for a four to signal his intention. The left-hander came dancing down the track to hit Kevin O'Brien through covers and then upper-cut Rankin over third man for a stunning six.
Rohit's good run continues
June 11, 2009 01:57 IST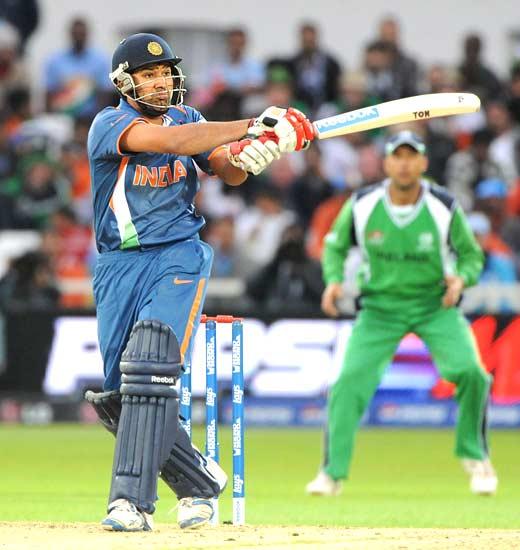 Rohit Sharma paddle-scooped Alex Cusack for a four and then chipped him to a similar effect. The opening stand had yielded 77 runs when Gambhir perished at backward point in the 11th over.
An undeterred Rohit smacked Rankin over mid-wicket for a huge six to inch closer to the target and even though Mahendra Singh Dhoni's (14) was a brief stay, India's win was just a matter of formality which Rohit and Yuvraj Singh (3 not out) completed with ease.