IPL Extras: Pietersen to miss Daredevils' opener
Last updated on: April 16, 2014 21:02 IST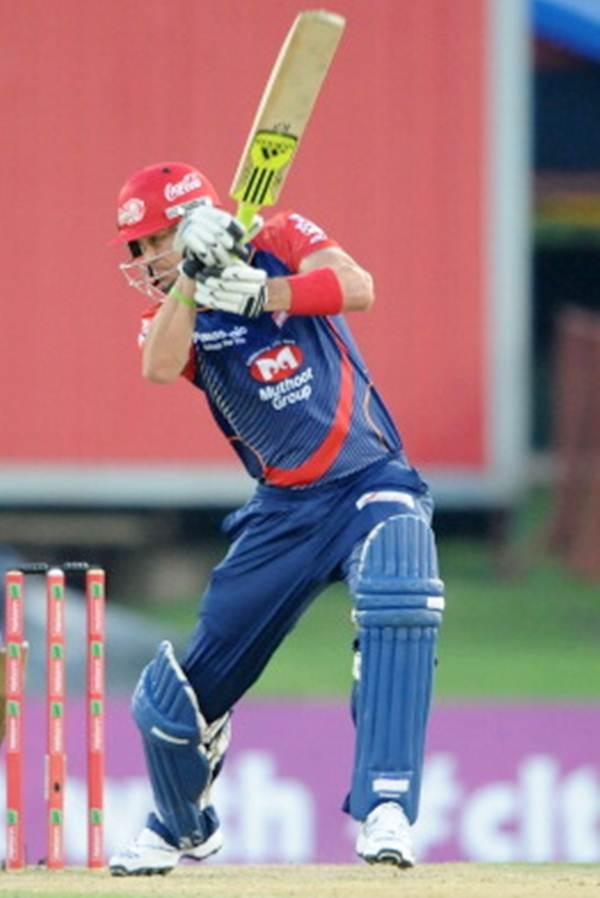 Delhi Daredevils suffered a big jolt ahead of their IPL campaign as captain Kevin Pietersen was ruled out of their opening match, on Thursday, against Royal Challengers Bangalore in Sharjah due to a finger injury.
Pietersen, who was bought by Daredevils for US $1.5 million (Rs 9 crore), sustained the injury on the little finger of his right hand during fielding drills with Surrey at The Oval last month.
Vice-captain Dinesh Karthik will lead the team, Daredevils assistant coach Eric Simons said.
"He (Pietersen) did not play in the practice match and he won't be considered for tomorrow's game. Dinesh Karthik will captain the side," Simons said.
"It is a setback for us because he is an important player in our set-up. It's a bit of a jolt for us, but what we did well during the auction was that we made sure we had covered all areas. I think we have got ample replacements about who we can consider during such situations and that was one of the strengths of the squad that we have put together," he said.
Simons said Pietersen himself was disappointed on missing out since he has been looking forward to playing for a long time now.
"It is tough for KP himself. He is someone who is very passionate. Even though he has not been able to take much part in practice sessions, he has been there for all of them. He is enthusiastic about his new role for Daredevils this year and it's disappointing for him as much as it's for us," he said.
Asked when would Pietersen be available and if he has been going through practice drills, Simons said, "We would take it one game at a time and see how he progresses each morning. He has been doing some work with bat -- some drills more than anything else, but nothing too strenuous with bat."
This means that Pietersen's post-England career will have to be delayed. He was sacked in the wake of England's 0-5 Ashes whitewash in Australia last winter, which made him available for a full IPL season for the first time.
Pietersen had last week played down the problem about his little finger as a "niggle". He, however, missed DD's practice match against Hyderabad in Dubai on Monday.
His absence will be felt, but Simons was of the view that he has a bigger role in Daredevils' set-up.
"He has been with us over the last two IPL seasons and has been an amazing influence. He has been an inspiration for a lot of players in the team, and the confidence he passes on to others is infectious. Not just for the runs, but KP has played a major role for us and it has been exactly the same this time around," said Simons.
"The relationship that he has with the players has a very positive influence on the team from a cricketing perspective and the team culture."
- Please click NEXT for more...
Dhoni's first goal is semis
Last updated on: April 16, 2014 21:02 IST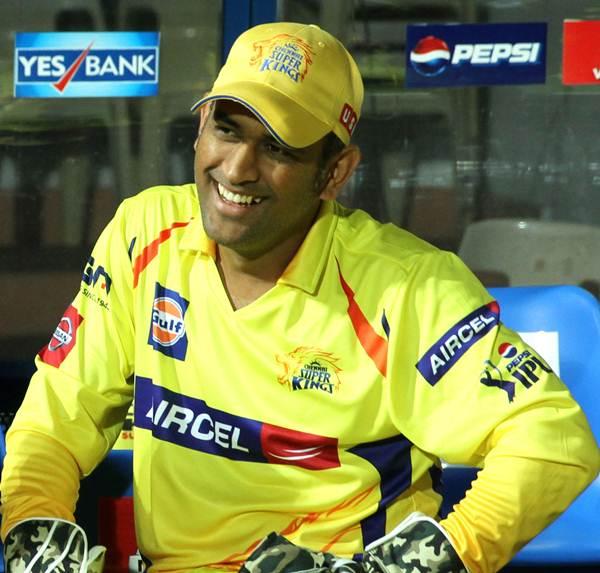 Chennai Super Kings captain Mahendra Singh Dhoni feels adjusting to the conditions in UAE will be the biggest challenge for his team though he expects the two-time champions to at least reach the semi-finals of the seventh Indian Premier League.
"There are players who are coming from the Asia Cup in Dhaka, some even from New Zealand. The challenge is the ability to adapt and perform quickly," Dhoni said ahead of their tournament opener against Kings XI Punjab in Abu Dhabi on Friday.
Talking about the weather, Dhoni said: "Yes, the weather is slightly different when you compare to Mumbai or Chennai or Kolkata. It is hot and humid. But Delhi has very dry heat and this place is similar to that. It will be a challenge. But sports people crib a lot initially. But you don't get bothered by it once we start to play."
The Super Kings have retained the core of their team comprising Ravichandran Ashwin, Ravindra Jadeja, Suresh Raina, West Indian Dwayne Bravo and Dhoni himself. The most successful team in the IPL looks a formidable force by also boasting the likes of New Zealand captain Brendon McCullum and the dangerous Faf du Plessis from South Africa.
Asked about his team's chances, Dhoni said: "Consistency at playing well and reaching the semi-finals is our goal firstly. We can't say we will win because all it takes is one individual to have a good day. The important thing is to reach the semi-finals, and you up your game a bit.
"In knock-out stages, you play to the best of your potential. That becomes crucial," India's captain was quoted as saying by the tournament's official website.
The wicketkeeper-batsman reckoned it was good that Super Kings have not made too many changes in the squad since the cash-rich league began in 2008.
"The good thing is, we haven't had so many changed players since season one. We try to retain as many as possible. And as a team, we lay down what each one's roles and responsibilities are. And we try to learn as we are making mistakes; we want to keep that low," he added.
- Please click NEXT for more...
Original Kohli-signed bat and ball up for auction
Last updated on: April 16, 2014 21:02 IST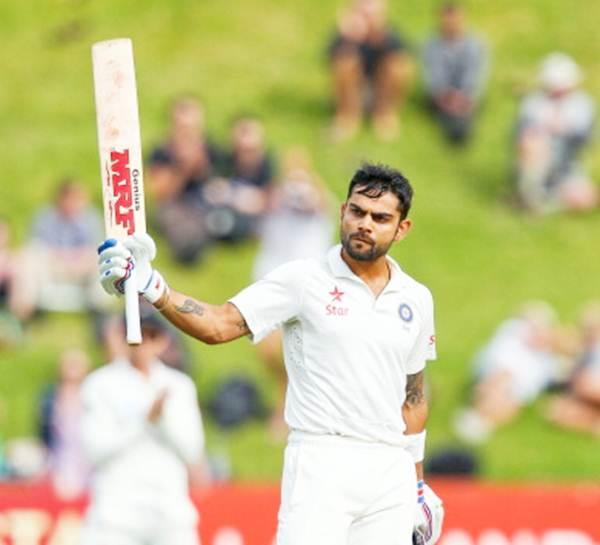 As the cricket lovers gear up for the seventh edition of the IPL, Collectabillia.com gives fans an opportunity to own a unique piece of history – a personally signed Virat Kohli bat and ball.
The product encapsulates the flamboyancy of India's rising star that will definitely carve out a special place in the owner's heart.
Collectabillia.com is ready to add their unique flavour to the excitement of the occasion by presenting an exclusive opportunity to own moments from previous editions of the Indian Premier League.
- PHOTOS: SRK, Dhoni, Deepika delight fans at IPL Gala Dinner
The bidding for this product will last a week and bids will start at one rupee.
The United Arab Emirates is hosting the high-profile T20 event's first leg from April 16 to 30 owing to a clash in dates with the Indian general elections and security concerns emanating from that.
The tournament will return to India on May 2 after being assured of security in states where voting will be over by then.
- Please click NEXT for more...
Rohit's captaincy should not be underestimated: Wright
Last updated on: April 16, 2014 21:02 IST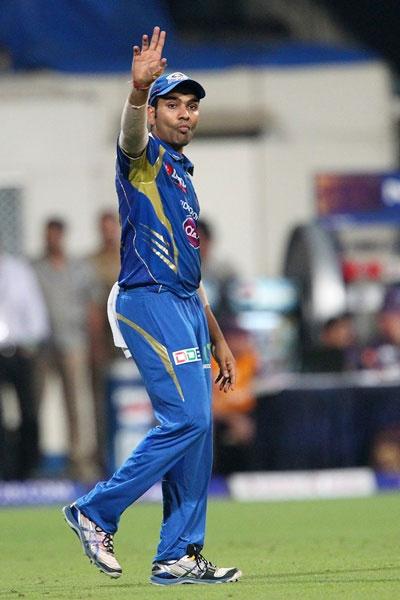 Mumbai Indians' coach John Wright was effusive in praise of team captain Rohit Sharma, terming him "one of most natural captains".
"Rohit is one of those guys who just jump into the role and fit into it like a glove," Wright said.
"His tactical decisions have been great, which is very important on the field. But leadership is all about performance, and Rohit has led the team from the front. He has done an outstanding job and I don't think he should be underestimated," he added.
Wright, however, pointed out that as a defending champions' skipper faces challenges ahead.
"He will always be faced with a challenge. This time, he comes in as the defending captain, which is not easy. But his captaincy adds a lot to this team, and what he has contributed to this team should not be undermined. In some of the big games last season, I don't think he put a foot wrong. I think he's one of the most natural captains I have ever met," Wright told the IPL's official website.
Speaking on his team's composition and their options in the tournament, Wright said, "There's an air of expectancy. All the teams have a different make-up this time, and from our point of view, we have a core of players from last year, as well as some new additions, which is interesting."
- Please click NEXT for more...
'Chance for players like Aditya Tare and Jalaj Saxena to shine'
Last updated on: April 16, 2014 21:02 IST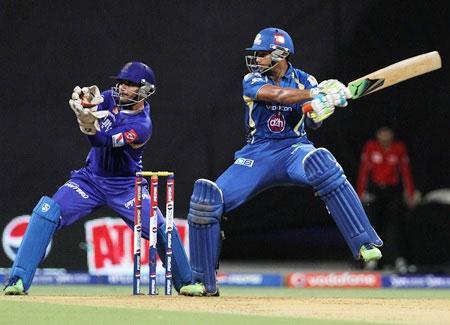 On playing the first leg of the tournament in the UAE, Wright said his team is well-organised.
"Sometimes, combinations are governed by conditions, but that is not the case here. We had a look at the wicket and there was a bit of grass, so it should be a good wicket. Our selection should be very much what we had thought of. We're pretty well-organised," he said.
With the departure of the likes of Sachin Tendulkar, Dwayne Smith and Dinesh Karthik, there are huge spots to be filled, but the coach feels that the absence of these players will present the uncapped cricketers such as Aditya Tare and Jalaj Saxena -- a chance to shine.
"There is an opportunity there. Some of the big players are not a part of the setup now and we have some young Indian players who have a spot to compete for. Some of the guys are new, while some have been with us for two-three years, and now it is their time.
"I think that's the greatest thing about the IPL -- it creates an opportunity for a virtually unknown player to come in and make a name for themselves. Let's hope we have the right youngsters who seize that opportunity," Wright explained.