Selectors fear telling Sachin to retire from ODIs: Jones
Last updated on: February 25, 2012 15:32 IST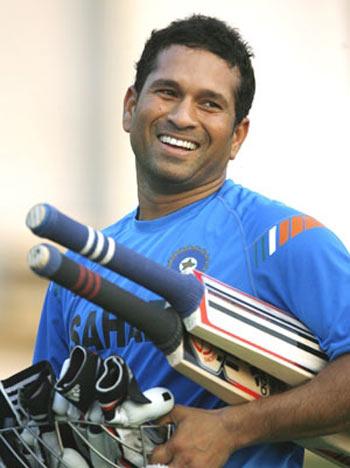 Former Australian batsman Dean Jones says that Sachin Tendulkar looked tired of One-day cricket but no selector has the courage to tell him to retire from the 50-over format.
"Father time waits for no one, including cricketing greats Ricky Ponting and Sachin Tendulkar. Both players are looking tired of the 50-over format of the game and this week enough was enough for the Australian selectors, who dropped Ponting from the One-day squad," Jones said.
"India, on other hand, has no selector with the courage to tell Tendulkar his One-day career is over, no matter how badly he might be playing. People are worried their homes could be damaged if they are seen to have removed Tendulkar against his will. He will keep playing for as long as he likes and thus lies the problem for India," Jones wrote in his column for Sydney Morning Herald.

'Ponting and Tendulkar are massive brands'
Last updated on: February 25, 2012 15:32 IST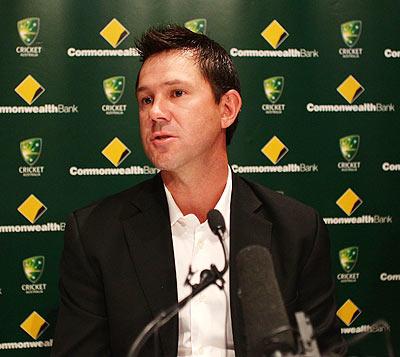 Describing Tendulkar as the greatest ODI player of all time, Jones said that one of the reasons for not telling the iconic batsman to retire was the fear that sponsors might pull out of the game.
"Ponting and Tendulkar are massive 'brands' in their own right. If you kill off their careers too early, potential sponsors will pull out of cricket on a national basis, particularly in India. Tendulkar has also been great in ODI cricket -- in fact he may be the greatest One-day batsman of all time. He has averaged winning one man-of-the-match award in every seven ODIs, proving his dominance over a 458-game ODI career," he said.
"Indian vultures are starting to appear above Tendulkar's head, but who will have the courage to end his career? He is looking in average form and is consistently putting his team under the pump with some poor dismissals of late at the top of the order.
"Mind you, it was only a year ago that he made an unbeaten 200 in ODI cricket. How time flies, with the great man looking vulnerable facing the two new white balls on bouncing Australian pitches," Jones wrote.
'Players realise there is a huge money in cricket'
Last updated on: February 25, 2012 15:32 IST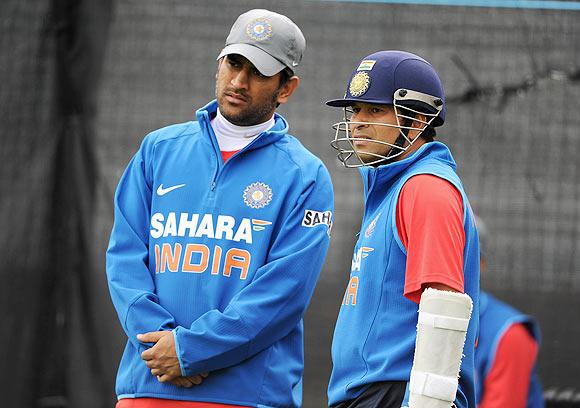 He said with so much money in cricket today, many players would want to play as long as possible.
"Let's be honest just for a minute. Players of today realise there is a huge amount of money to be earned in cricket and they will play for as long as possible to reap every cent. These guys will play until they are 50 if they are allowed to.
"The penny has finally dropped as cricket boards around the world are realising this. They are also concerned at when is the best and right time to retire star players. The responses from fans and sponsors are unpredictable when they retire a player 'too early'," the former batsman said.

'It is amazing how time has changed'
Last updated on: February 25, 2012 15:32 IST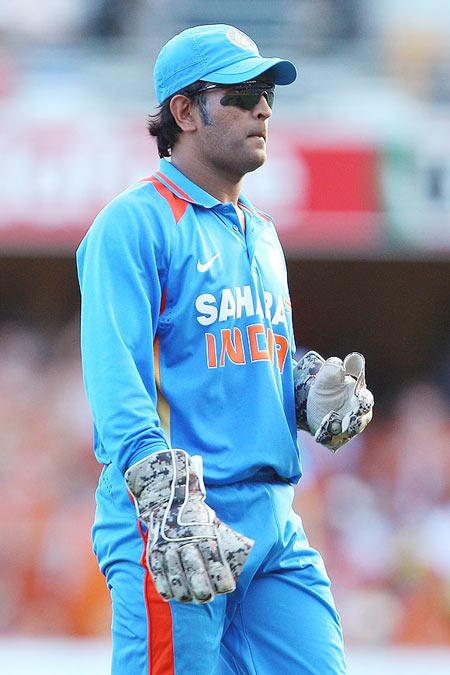 On the criticism by former cricketers on the poor leadership of Mahendra Singh Dhoni in Australia, Jones said, "It is amazing how time has changed the place of power in world cricket today. It was only 10 months ago that India was No.1 in both Test and ODI cricket.
"M S Dhoni was king of the cricketing world then and now he has critics all over the place. In his homeland, past Indian greats are saying his days are numbered as captain.
They believe that, after so many Test losses away from home it is time India had a new Test captain. But the consensus is that Dhoni should stay on as the One-day and T20 captain."
© Copyright 2021 PTI. All rights reserved. Republication or redistribution of PTI content, including by framing or similar means, is expressly prohibited without the prior written consent.