Chappell a failure in every coaching-related assignment: Ganguly
Last updated on: December 19, 2011 16:25 IST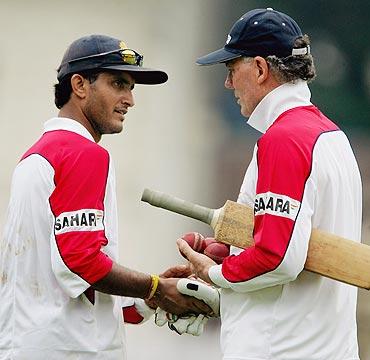 There is no love lost between Sourav Ganguly and former India coach Greg Chappell, but the former India captain has taken their feud a step further bycalling the Australian "mad".
Reacting to reports that Chappell would 'demystify' Sachin Tendulkar and other Indian greats for the Australian bowlers during the upcoming Test series, Ganguly said "this was good news" for the Indian team.
"He has been a selector and also the head of their academy (Australian Centre of Excellence in Brisbane) and he has been thrown out from there as well. When he came to India, it was said that his Australian mindset won't work here but he couldn't work in the Australian set up as well," Ganguly said.
The former India skipper said Chappell has proved to be a failure in every coaching-related assignment he has taken up, which is enough proof that the fault lies with him.
'Dravid didn't have the courage to speak up against Chappell'
Last updated on: December 19, 2011 16:25 IST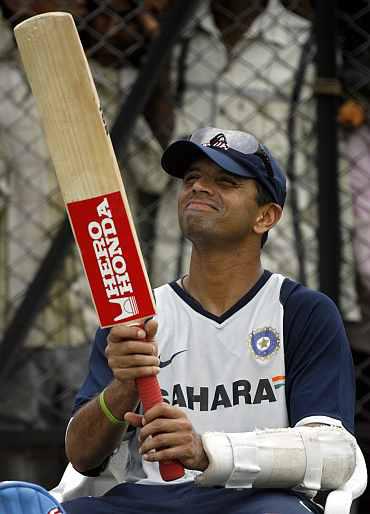 "The people should realise that the problem lies with him, he is the one making mistakes. A person can be wrong once, but if he commits the same mistake again and loses his job for that, then that man to me is mad," said Ganguly.
"So, I am glad that he is getting attached to the Australian team; it is good news for the Indian team. I am not surprised," he added.
Recalling Chappell's reign, Ganguly said such was the Australian's dominance that the then skipper, Rahul Dravid, just didn't have the courage to speak up against him.
"Rahul Dravid is the sort of person who wanted everything to be good. He knew that what was happening was wrong but he did not have the guts to revolt and say that it was wrong because after what happened to me during the Zimbabwe tour, any captain would have wanted to maintain peace in the dressing room which is quite right," he told Aaj Tak.
'Chappell's foresight and thinking was not cricket-oriented'
Last updated on: December 19, 2011 16:25 IST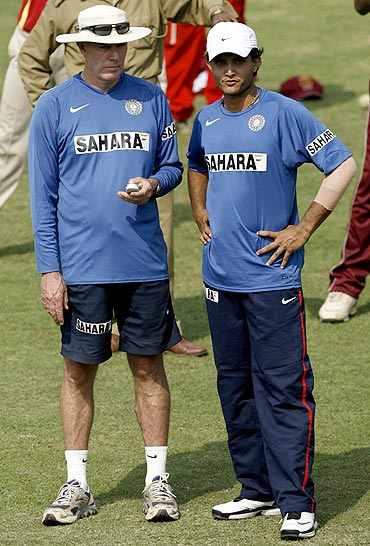 Ganguly, who was said to be instrumental in getting the Aussie batting great the coach's job (2005-07), came under severe criticism from Chappell in his autobiography, in which he was called a "panicker".
The Australian said he had refused to be Ganguly's "henchman".
Ganguly said Chappell never really had the welfare of Indian cricket on his mind and was too focussed on implementing his plans.
"You can say that Greg Chappell's foresight and thinking was not cricket-oriented. He came here with a personal vendetta and it didn't work with Indian cricket. His mind used to work in a different way. His rule in life was my way or the highway," he said.
© Copyright 2021 PTI. All rights reserved. Republication or redistribution of PTI content, including by framing or similar means, is expressly prohibited without the prior written consent.