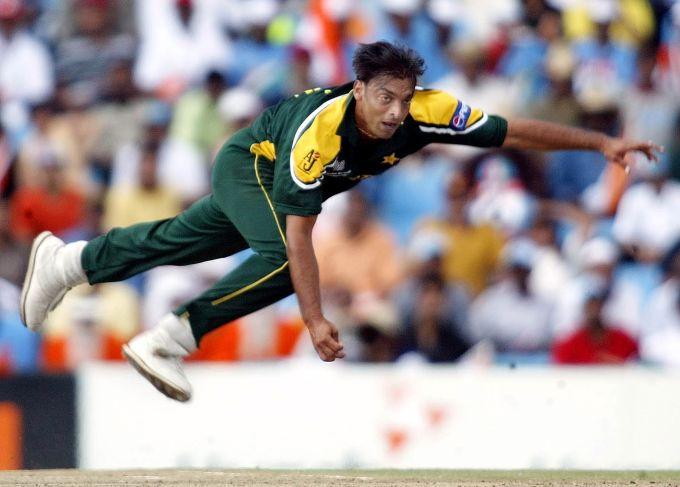 IMAGE: Pakistan's Shoaib Akhtar in action. Photograph: Arko Datta/Reuters
Former India captain Mahendra Singh Dhoni has picked Pakistani speedster Shoaib Akhtar as the toughest bowler he has faced in his illustrious international career.

"All the fast bowlers are quite difficult, with the limited technique I had, it was very difficult to face the fast bowlers. Still, if I had to pick one, I would pick Shoaib Akhtar," said Dhoni.

Dhoni has come to this conclusion despite playing against Akhtar just 10 times in international cricket: five Tests and as many One-day
Internationals.
Asked why he picked Akhtar over the likes of Brett Lee, Dale Steyn, Stuart Broad, Morne Morkel and James Anderson, Dhoni said: "Very simple reason: he was quick, he was fast, he could bowl a yorker, he could bowl a bouncer but you never expected a beamer.
"He was a bit unpredictable (
but
) he was fun to play against."
The former India captain, who was speaking at his successor Virat Kohli's charity ball in London, also gave a tongue in cheek reply when the often controversial Duckworth-Lewis system came up for discussion.
"I don't think even ICC understands the D/L method," Dhoni said.