Former India teammates Virender Sehwag and Sourav Ganguly will face-off against each other in the opening match of Masters Champions League (MCL) cricket tournament in Dubai on January 28.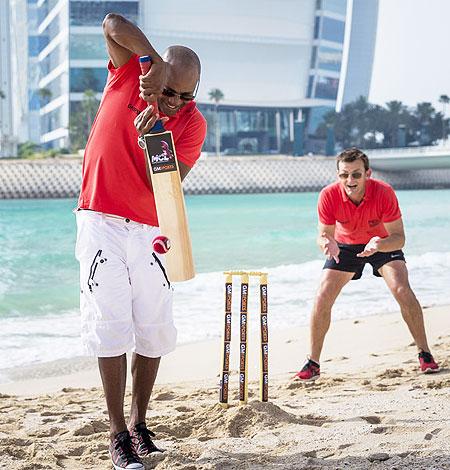 On Monday, MCL announced the schedule for the tournament with the grand finale scheduled to be held on February 13 at the Dubai International Cricket Stadium (DICS).
The tournament is set to be played in Dubai and also at the Sharjah Cricket Stadium in Sharjah.
The opening match will feature Libra Legends and Gemini Arabians, with the likes of Ganguly, Graeme Swann and Jacques Kallis taking on Sehwag, Kumar Sangakkara and Muttiah
Muralitharan.
Full schedule:
January 28: Libra Legends vs Gemini Arabians in Dubai.
January 29: Capricorn Commanders vs Leo Lions; Virgo Super Kings vs Sagittarius Strikers in Dubai.
January 30: Arabians vs Lions; Strikers vs Commanders in Dubai.
February 3: Legends vs Super Kings; Arabians vs Commanders in Sharjah.
February 4: Legends vs Strikers; Lions vs Super Kings in Sharjah.
February 5: Strikers vs Arabians; Legends vs Commanders in Sharjah.
February 6: Arabians vs Super Kings; Lions vs Strikers in Sharjah.
February 7: Super Kings vs Commanders; Legends vs Lions in Sharjah.
Semi-final 1: February 11 in Dubai.
Semi-final 2: February 12 in Dubai.
Final: February 13 in Dubai.
Image: West Indies cricket legend Brian Lara and former Aus cricketer Adam Gilchrist enjoy a round of beach cricket
Photograph: MCL