Indian batting icon Sachin Tendulkar is not against the controversial Decision Review System but wants it to be combined with technologies such as Snickometer and Hot Spot for consistency. 
"I am not against DRS, but I feel it will be more effective with the support of the Snickometer and Hot Spot technology. This will give more consistent results," Tendulkar told ESPN Cricinfo website.
However, neither Hot Spot nor the Snickometer, is part of the ICC's list of minimum technology requirements for the DRS.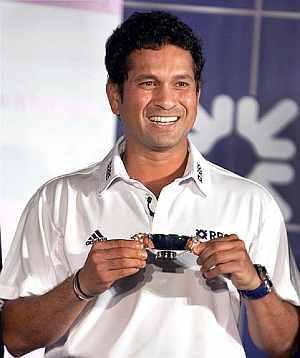 Ever since its inception, major cricket-playing nations have taken to the technology but the BCCI has always opposed it. 
BCCI has irked many a counterparts by refusing to use the technology during bilateral series. 
Recently, England players questioned BCCI's wisdom in ignoring the technology for their upcoming series against India. 
Even Gary Kirsten, who led India to the World Cup triumph, said that the technology was potent enough to minimise umpiring errors.
Indian players have been divided on DRS' use with some in favour of it and seniors such as Tendulkar and skipper  Mahendra Singh Dhoni expressing apprehensions. 
During the World Cup, Dhoni had called the DRS, the "adulteration" of technology and human decision-making. 
BCCI president Shashank Manohar also reacted and said, "I have even told the ICC that we have no problem with Hot Spot. Our objection is to ball tracking. It becomes just a case of someone else's imagination versus the umpire's imagination."