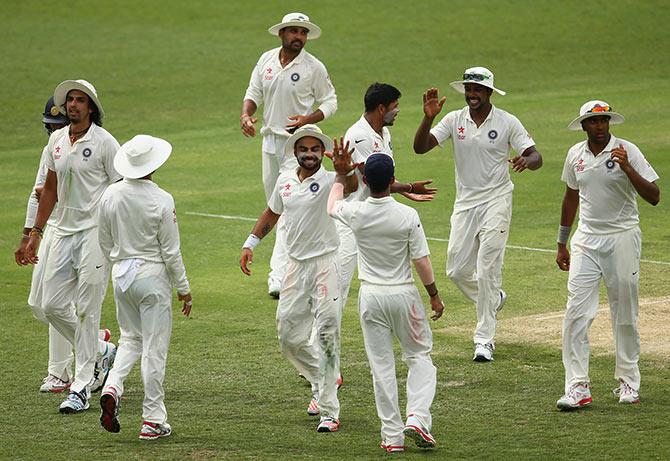 IMAGE: India's Virat Kohli celebrates with team mates after the fall of a wicket. Photograph: Cameron Spencer/Getty Images
South African captain AB de Villiers says he expects India to bounce back in the four-Test series starting on November 5.
"It's an incredible achievement by us to win both the series. (But) I have a feeling Test matches will be a big challenge again and India will want to come back harder and stronger. We know they are the ability to do that.
"Once again we are very hungry for success and to create history. We love travelling abroad, that's where our team spirit kicks in and plays a role. There's no reason we can't win the Test series.
"But we know a lot of hard work is ahead in the four Tests on some of the harder Test wickets in India and obviously they will be up for that as well. It will be a great Test series."