Mystery surrounds the circumstances that led to noted cricket writer Peter Roebuck's suicide with the South African Police refusing to confirm or deny reports that he had been questioned over sexual assault charges.
- 'Roebuck was questioned about an alleged sexual assault'
The 55-year-old commentator plunged to death from his sixth floor room in the Southern Sun Hotel in the suburb of Newlands here but Western Cape provincial police spokesperson Frederick van Wyk refused to say whether reports that he was being questioned on sexual assault charges were true.
Van Wyk refused to comment on comments by some sources that Roebuck had appeared "disturbed" and had been questioned by police on Saturday.
Cricket South Africa (CSA) has said it was shocked and saddened by the death of Roebuck, a former captain of Somerset and Cambridge University, who was covering the Test series between the Proteas and Australia for various Australian media outlets at the time of his death.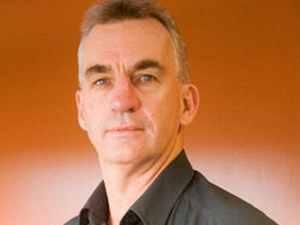 "CSA has lost a good friend," commented CSA CEO Gerald Majola.
"He was a fierce critic of South African cricket in the unhappy days of the rebel tours but he made a personal tour of South Africa after the completion of the unity process and the establishment of the United Cricket Board of South Africa," he added.
"My late brother, Khaya, who was in charge of the development programmes, took him on tours of the various townships and, from being one of our harshest critics; he became one of our best supporters," Majola recalled.
"He personally arranged bursaries so that some of the township players emerging at that time could gain experience by playing club cricket in England."
Majola said Roebuck had set a new standard for cricket journalists.
"One of his most recent columns was about the progress being made to bring more ethnic African players through the system to represent the Proteas. As always, his writing was both challenging and thought-provoking."
In 2001, Roebuck was given a suspended jail sentence by the Taunton Crown Court after pleading guilty to charges of common assault following the caning of three young cricketers he had offered to coach.