Delhi Daredevils all-rounder Andre Russell said that he hoped to fill in the void left by the big hitting duo of Kevin Pietersen and Jesse Ryder in the sixth edition of the Indian Premier League beginning Wednesday.
Also Read
-Motivational songs for the IPL
-Won't bowl in IPL as I did in Big Bash: Ponting
-No one is favourite in IPL: Laxmi Ratan Shukla
-IPL 6: How the nine teams measure up
"Hopefully I will fit into that slot and contribute in all the three different areas -- batting, bowling and fielding. We have to be like individuals who can fill in the gap," said Russell ahead of the IPL inaugural match against his side and Kolkata Knight Riders on Wednesday.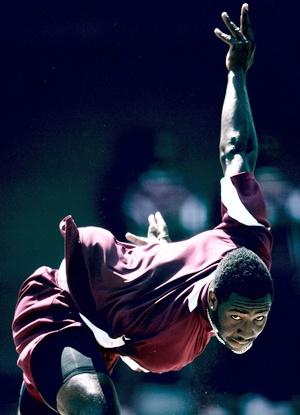 Russell played just four matches last season, including the Eliminator which had seen the Delhi outfit go down to eventual winners KKR after a consistent league stage display.
"It's 2013, and we can't think about the past (2012). T20 is very unpredictable format. Any team can dominate on a given day if you go on top. This year, it's a different ballgame and things look good for us. We'll just try to do best," said the Jamaican when asked whether they were taking their IPL opener against KKR as a revenge match.
Russell, who would complete 25 on April 29, said he did not get much opportunities last year.
"The target is to play as many match as possible for my team. I am confident of playing a good role for the side. I've had some good performances which give me a good confidence.
"T20 is such a format that requires playing some big hits lower down the order. I'm happy to play that role for my team," the tall all-rounder said.
He had a word of caution against fellow Windies spinner Sunil Narine who played a big role in KKR's IPL V triumph.
"He is really difficult to play. In Caribbean conditions he always bowls well. You can't really play big shots to him. You don't know which way the ball is going to turn from his action," said Russell
"It's very important not to lose wickets. It will be easier if you are 1/30 from him than losing four wickets. You can always take on other bowlers to bridge the gap."
Photograph: Graham Crouch/Getty Images