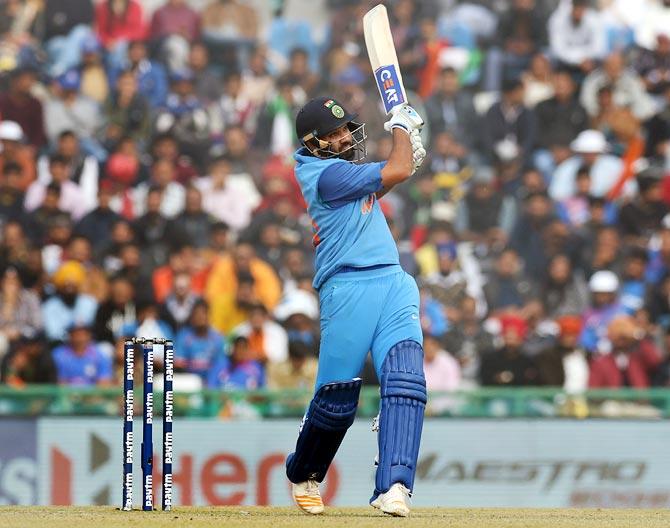 Putting an end to speculation on his fitness, star batsman Rohit Sharma cleared the mandatory YoYo test in Bengaluru on Wednesday and then fired a salvo at his critics, who questioned his exemption from the June 15 test.

Last week, India captain Virat Kohli and veteran Mahendra Singh Dhoni along with other UK-bound limited overs specialists had cleared the YoYo Test, barring Ambati Rayudu.
Rohit had sought exemption from the Board of Control for Cricket in India as he had a sponsor commitment in Russia.

BCCI GM (Cricket Operations) Saba Karim stated that it wasn't mandatory for him to appear on the scheduled date as he had taken permission in advance.

India's limited overs vice captain Rohit took the test at the National Cricket Academy in Bengaluru and then announced on social media that he has cleared it.

Rohit also took a dig at a section of media, that put a question mark over his fitness.

"Dear... it's no one's business how & where I spend my time. I'm entitled to have time off as long as I follow protocol. Let's debate some real news. shall we & to a few channels, I had just 1 chance to clear my yo-yo that was today. Verification before reporting is always a good idea" a not-so-amused Rohit tweeted.

The BCCI had kept Ajinkya Rahane on stand-by in case Rohit fails to achieve the qualifying mark of 16.1.

In the recent past, senior pacer Mohammed Shami and Rayudu had failed the YoYo test and lost their place in the side. Talented Sanju Samson was also dropped from the India 'A' tour of England after he failed to clear the mark.

The senior team will start their UK campaign on June 27 with a two-match T20 series against Ireland in Dublin. The second match will be played on June 29.

The Indian team will depart for UK from Delhi on June 23.
© Copyright 2023 PTI. All rights reserved. Republication or redistribution of PTI content, including by framing or similar means, is expressly prohibited without the prior written consent.