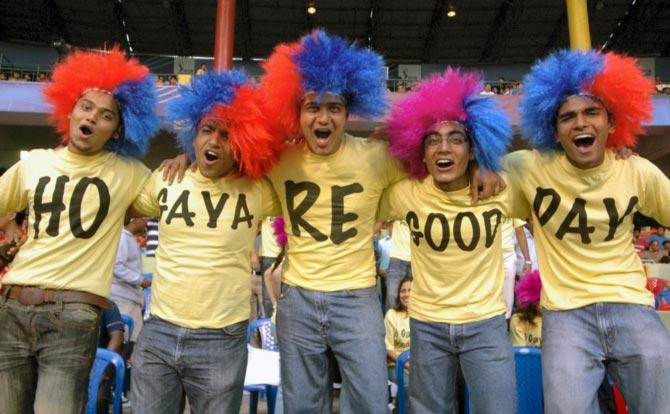 The Delhi high court-appointed observer Justice Mukul Mudgal on Saturday handed out a list of 'to-do' to the executive committee members of the Delhi and Districts Cricket Association (DDCA) with notable being 'free tickets for under-privileged school children' subject to approval from the Court.

Apart from major decision of appointing a former Deputy Comptroller and Auditor General (CAG) for supervision of tender process, some of the other key issues that will be addressed by the DDCA under Mudgal will be limiting 10,000 complimentary passes (as per Court order), providing RO-purified drinking water, food at affordable prices, old-fashioned ticket counter for general public.
"We have given a proposal subject to the approval of the high court that two stands at ground level (on the right of Willingdon Pavilion) will have school children, preferably of weaker section, who will be given free tickets. This is subject to high court permitting us to do so. We will move an application to the high court," Justice Mudgal told mediapersons after his interaction with DDCA executive committee.

"We are also trying to see these children are provided some edibles, we never know that a [Anil] Kumble, [Sachin] Tendulkar, [Rahul] Dravid or a Bishan [Singh] Bedi might emerge from them, because these are students who can never afford a Test match ticket. So we want them to given an opportunity on all five days."

DDCA's working president Chetan Chauhan said: "This is a very good idea. If need be, the DDCA themselves can buy and hold back 10,000 tickets each day for the school children."

"We have interacted with Police, fire authorities, disaster management authorities," he added.

Free passes has been one of the most contentious issue in the tainted DDCA and Mudgal reminded that only 10,000 free passes have been allocated as per Court's order.

"There is Single Judge order permitting 10,000 complimentary passes and I cannot interfere with that. That's court order. In a Test match, we don't envisage a full house. That's why the idea of calling school children as because empty stands does not provide a cricketing atmosphere," said Mudgal, who also headed the Indian Premier League's spot-fixing probe.

While some tickets will be sold online through a designated agency, Mudgal made it clear that there will be "an old fashioned physical ticket counter" from which general public can buy tickets.

"There is going to be a ticket counter. There may be one agency to give tickets online but there will certainly be a physical old-fashioned ticket counter, which I have used during my youth."

Asked if that arrangement is enough, Mudgal said: "There isn't so much demand for Test tickets. It can be during T20 but I do not know whether I will be there during that time."

"Free drinking water (RO purified) will be available. That's a must for in-house spectators with disposable glasses. Having water bottles is a problem as spectators can get angry very fast.

"The food will be available at reasonable rates and not at exorbitant rates. That's one condition of anybody accepting a food tender," he made it clear.

This is his first tryst with cricket organisation but he can rattle off matches of the past with ease as he has watched cricket at stadium from the age of five.

"I have seen Richie Benaud and Bill Lawry's Australia, Clive Lloyd's West Indies and Asif Iqbal's Pakistan play some glorious Test matches."
Image: Cricket fans during an Indian Premier League match in 2008.
Photograph: BCCI