Veteran Australian batsman Ricky Ponting has claimed he is in the shape of his life currently and is ready for the Test series against a talented but predictable South Africa team in November.
Ponting went through a 12-week 'Rocky' style fitness campaign to guarantee peak mental and physical fitness for a Test showdown with the Proteas that doubles as the gateway to his dream of an Ashes farewell next year in England.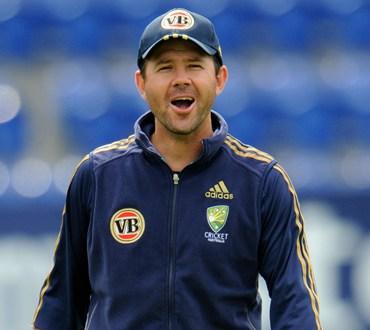 The former Australia captain believes they know what to expect from the Proteas and are ready to face the challenge their talented team would pose to them.
The Proteas created history with a 2-1 series win in 2008-09 but Australia countered it in the Rainbow Nation with a 2-1 victory during 2009, followed by a 1-1 deadlock last year.
"I think we know what to expect from them.
"We have had some great contests against them since I have been playing for Australia," News.com.au quoted Ponting, as saying.
"They have never really dominated us and the series have been great contests and I think we know that if we do everything as well as we can in Australia this year, they will find it hard to beat us," he added.
"They're the No.1 team in the world and they are that for a reason.
"They have got probably the best fast bowling attack going around at the moment and with AB de Villiers now being their wicketkeeper they bat really low as well," he said.
Ponting added: "So they're an exceptionally well balanced side. Hashim Amla is playing the best he has ever played, Kallis is still doing what he does, Graeme Smith is player that averages 50, they have Philander and Steyn on the bowling front - they're a very good team."