Former Australian cricket captain Ricky Ponting has expressed a keenness to take up a coaching role in the future, but insisted he wants to keep playing till next year's Ashes series in England at least.
However, the mentoring role Ponting is performing with Tasmania has encouraged him to look further ahead.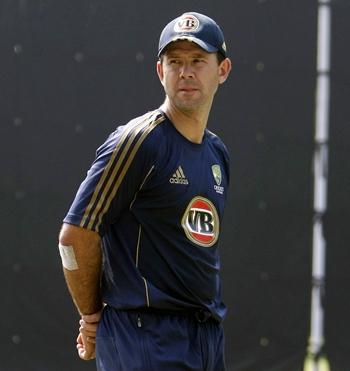 "I've got a great interest in teaching, but also in working out what it is that makes players get to the next level, what turns good state players into very good international players," The Age quoted Ponting, as saying.
"I'm intrigued by a lot of that stuff that goes on in the head and goes on with technical stuff around our game," he added.
Ponting said he was unsure whether a head coaching job would suit him, but he would be interested in a mentoring role in the future.
"I think I've got a pretty good eye for those sorts of things, having to find a way myself to stay good enough to play international cricket," he said.
"A lot of the things that I've had to change, some of these young blokes now will have to work on things like that as well," he added.