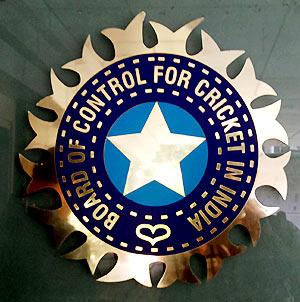 Reforms in the Board of Control for Cricket in India will not pull the cash-rich body back, the Supreme Court said on Tuesday and made it clear that it does not intend to reduce the popularity of the BCCI or hinder its growth but wants structural reforms which would make the cricket body more transparent.

"We don't want to reduce your (BCCI) popularity, we want you to do better. That is why we appointed a committee to suggest structural reforms. You should not apprehend that reforms will pull you back," a bench headed by Chief Justice T S Thakur said.
- Report of Lodha Committee on Reforms in Cricket - Final Report, Volume 1
- Report of Lodha Committee on Reforms in Cricket - Final Report, Volume 2
The bench, also comprising Justice F M I Kalifulla, said BCCI is already half way through to reforms as it has already implemented some of the recommendations made by the Justice Rajendra Mal Lodha panel.

The apex court's observation came when senior advocate K K Venugopal, appearing for the BCCI, said there was a time when playback singer Lata Mangeshkar had to do a concert to raise funds for cricket players.

"BCCI has grown revenue-wise and is paying 70 per cent of revenue generated through World up matches played in the India to International Cricket Council (ICC). Several International standard stadiums have been constructed across the country to promote cricketing activity," Venugopal said.

He said the Indian Premier League (IPL) tournament has no competitor in the world and is a great success which has projected India worldwide.

"It provides opportunity and exposure to the young cricketers of the country to play with foreign players," Venuopal said while listing the progress of BCCI over the years.

He said BCCI has addressed various issues which were recommended by Lodha panel like those related to conflict of interest, appointment of ombudsman and CEO, independent audit of accounts and establishment of an anti-corruption unit.

"We will correct ourselves so that in future there are no allegations and no discrepancies take place," he said.

During the hearing, cricket associations of Puducherry, Chandigarh and former India cricketer Chandu Borde supported the recommendations of Lodha panel for bringing in reforms in the BCCI.

The bench, after hearing the arguments, posted the matter for June 30.

Advocate Manish Tiwari, appearing for former cricketers including ex-India captain Bishan Singh Bedi and former cricketer Kirti Azad, said there is a need for a CAG nominee in the BCCI as several allegations of misappropriation of funds have been made.

He said ministers and government servants who have been holding posts in cricket associations should be removed.

"Should the ministers do not discharge their primary public duty which they have volunteered? Should the administration of sports not be taken out of the people of eminence?" Tiwari asked.
© Copyright 2021 PTI. All rights reserved. Republication or redistribution of PTI content, including by framing or similar means, is expressly prohibited without the prior written consent.