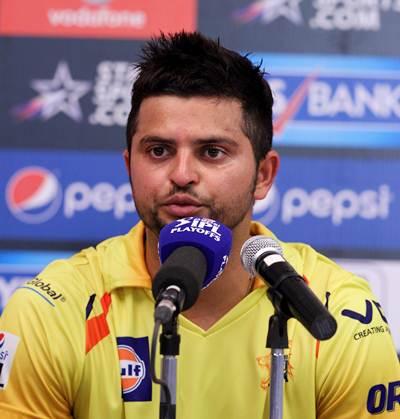 India all-rounder Suresh Raina rubbished Lalit Modi's claim that he was bribed by an Indian businessman, saying he was never involved in any wrongdoing and is considering legal action against the former IPL Commissioner.
"In the wake of recent media reports about me I would like to make my fans around the world aware and clear the air that I have always played the game in right spirit and with utmost integrity," read a statement from Raina, issued by sports management firm Rhiti Sports, with which he is associated.
"I have never been involved in any wrongdoing and all allegations against me are false. Playing cricket is my passion for whichever team I have represented.
"I'm also figuring out my legal rights to take the right steps ahead in this matter."
Modi alleged that two leading Indian cricketers and a West Indian player were bribed by an Indian real estate tycoon, who is also a bookmaker.
The London-based Modi, in a letter on Twitter, claimed to have written to International Cricket Council CEO Dave Richardson in June 2013 about it.
He then went on to name the three players, who he claimed were in close contact with the real estate tycoon who was also named in the letter.
Modi stated that he was informed by "reliable sources" that the tycoon paid in cash and kind to the three players.
The ICC acknowledged receiving the letter from Modi but gave the cricketers a clean chit saying no evidence was found against them.
The Board of Control for Cricket in India also effectively gave a clean chit to the players.
Image: Suresh Raina
Photograph: BCCI