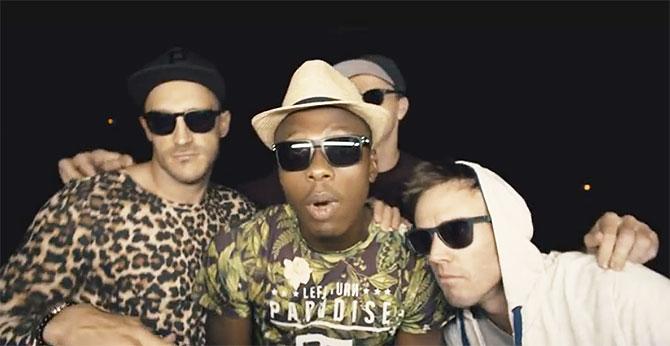 A clip of the newly produced music video featuring South African cricketers Faf du Plessis and AB de Villiers along with teammates featuring Pitbull's 'Fireball'.
Cricket South Africa on Monday unveiled the Proteas T20 squad's theme song and campaign ahead of the 2016 ICC World Twenty20 tournament which takes place in India next month.
In June last year, Oxigen Wallet became the official Proteas T20 team sponsor.
With T20 cricket all about excitement, fun, energy and entertainment, CSA's video content production agency T+W presented a concept for the Proteas' World T20 campaign that included all these elements in the form of a music video.
The theme song, 'Fireball' by the world famous, Pitbull, with lyrics like "I'm on Fire", "Born in a flame", "The best you ever had" and especially "Bringing it back", the song was the perfect choice for the ICC World T20 campaign.
The song resonated with the team because Fireball had a tie-in with the #ProteaFire culture that the team developed in 2012 and that culture had been shared with fans over the past 24 months.
The Proteas were involved in the creative process from the very beginning, and it was decided that as well as a studio shoot where they got to play out their rockstar fantasies, the music video needed to include South African fans, the people they play for.
As part of the campaign, the Protea supporters have the opportunity to send their messages of support and good luck to be seen by the team at the ICC World T20 in their hotel Team Room by simply using the hashtag #ProteaFire on Twitter and Instagram or Facebook. Only public posts on Instagram will be displayed on their screen.
The World Twenty20 Championship starts on March 8.