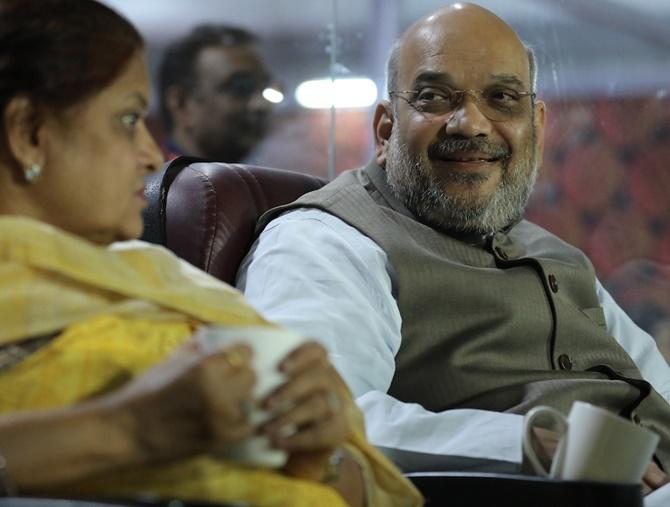 There is an intimate link between cricket and politics.
Don't believe us?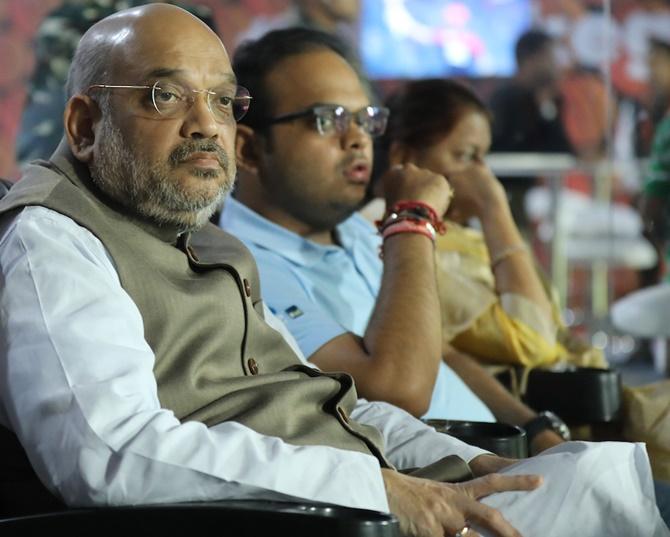 Take a look at the photographs of Bharatiya Janata Party President Amit A Shah enjoying the Indian Premier League game between the Delhi Daredevils and Royal the Challengers Bangalore on the day of the Karnataka assembly election, for which he campaigned without pause.
Shah is also president of the Gujarat Cricket Association.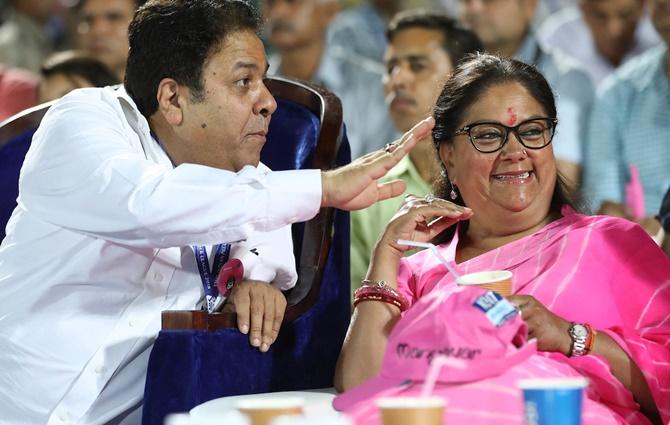 On Friday, May 11, 2018, IPL Chairmman Rajiv Shukla -- who is also a senior Congress leader -- and Rajasthan Chief Minister Vasundhara Raje were spotted chatting at the IPL game in Jaipur between the Rajasthan Royals and the Chennai Super Kings.