International Dog Day is celebrated on August 26.
This is the day to let your most loyal four-legged friend know how much you care.
If you have a dog in the family, you can identify with the joy these cricketers are sharing on International Dog Day.
Royal Challengers Bangalore shared a series of pictures with their star players with their furry friends.
Leading with their superstars Virat Kohli and A B de Villiers, the caption read, 'Paws what you're doing and enjoy these pictures of our stars with some of our furry friends!'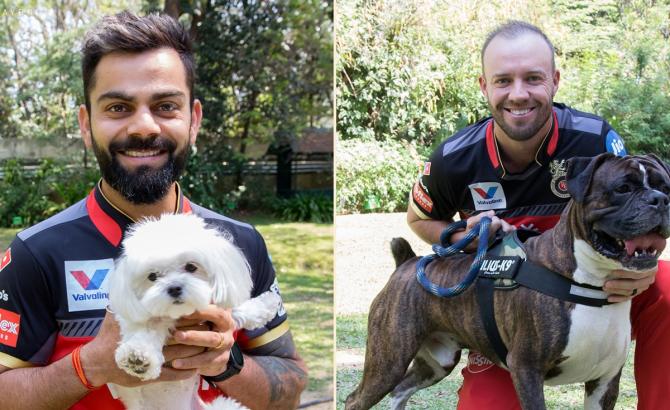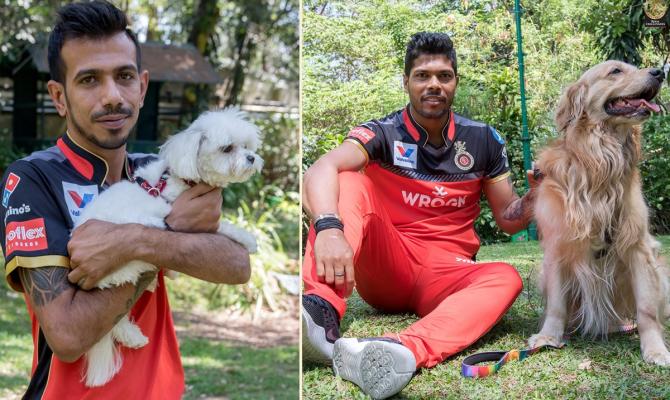 Delhi Capitals shared a picture of Captain Shreyas Iyer and his golden retriever Betty with a caption, 'If a man wishes to spend #InternationalDogDay with his dog, he is a good man. We know our DC stars are missing their furry friends today. But you can make up for it by showing your dig some extra love.'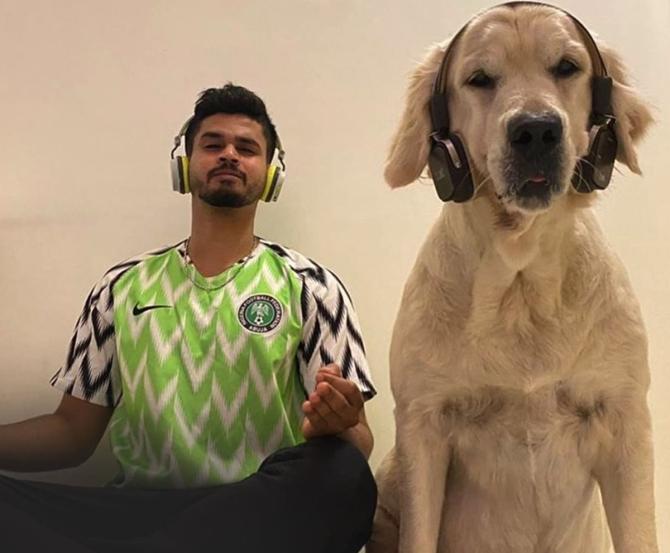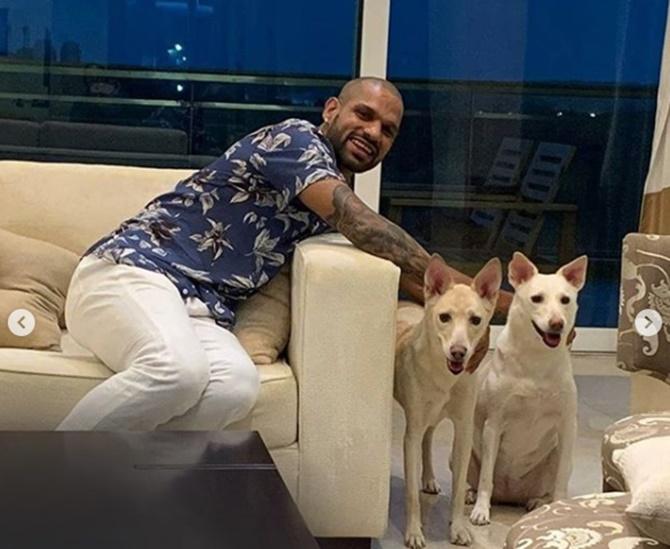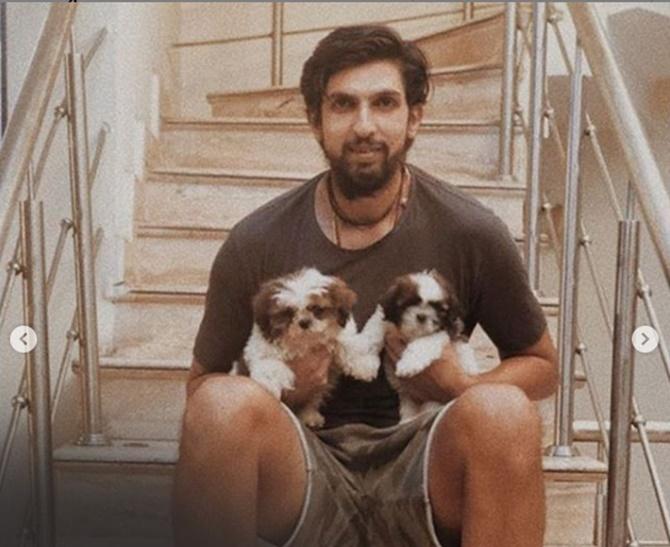 Mumbai Indians had Skipper Rohit Sharma and his daughter Samaira playing with their beagle.
Mumbai Indians' punny post read, 'Thanks fur everything.'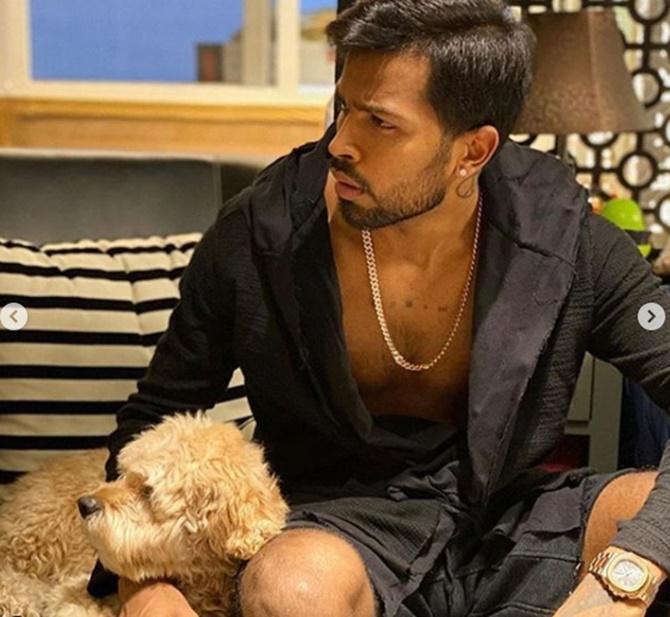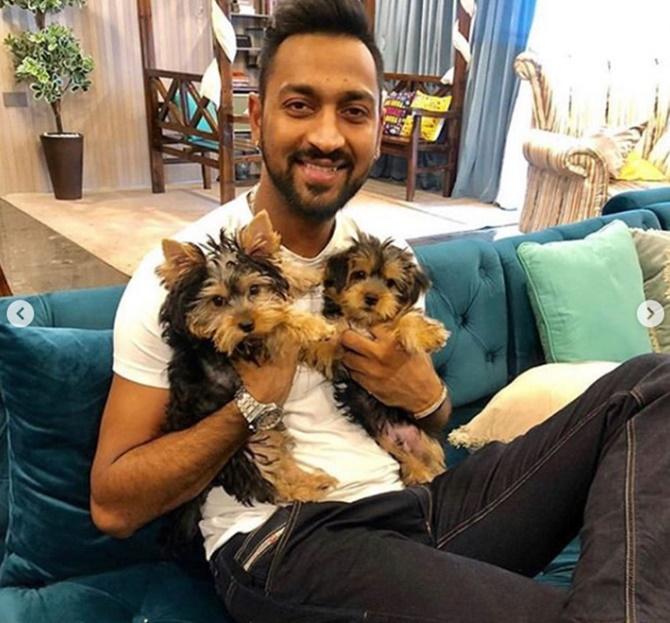 The Pandya boys -- Hardik and Krunal -- with their pooches.