The Pakistan spinner's 'doosra' however has still not received a nod of approval from lab testers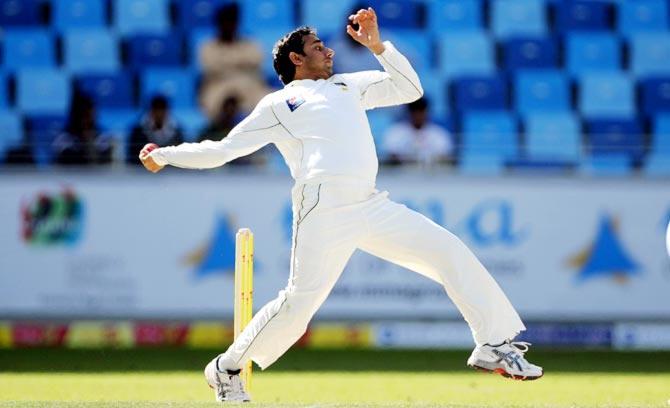 Saeed Ajmal of Pakistan. Gareth Copley/Getty Images
Pakistan's National Cricket Academy head coach Mohammad Akram has said that Loughborough University has endorsed banned ace spinner Saeed Ajmal on his off-spinners and faster balls but his ' doosra' delivery remains an issue.
Akram said that Ajmal worked so hard to reduce the flex, adding that the latest test in the biomechanics lab revealed that he has started bowling within the ICC's 15-degree limit. He added that Ajmal's conventional off-spin and faster deliveries are very well bowled within the limit now, that's the good news.
This was the second unofficial testing done by the university and if Ajmal, reported in August this year after the first Test against Sri Lanka at Galle, clears the third one sometime soon as regards his off-spinners and faster balls, he would be allowed to play in Pakistan's domestic cricket, The Dawn reported.
After he spends enough time there, the PCB would ask the International Cricket Council (ICC) to reassess Ajmal's action.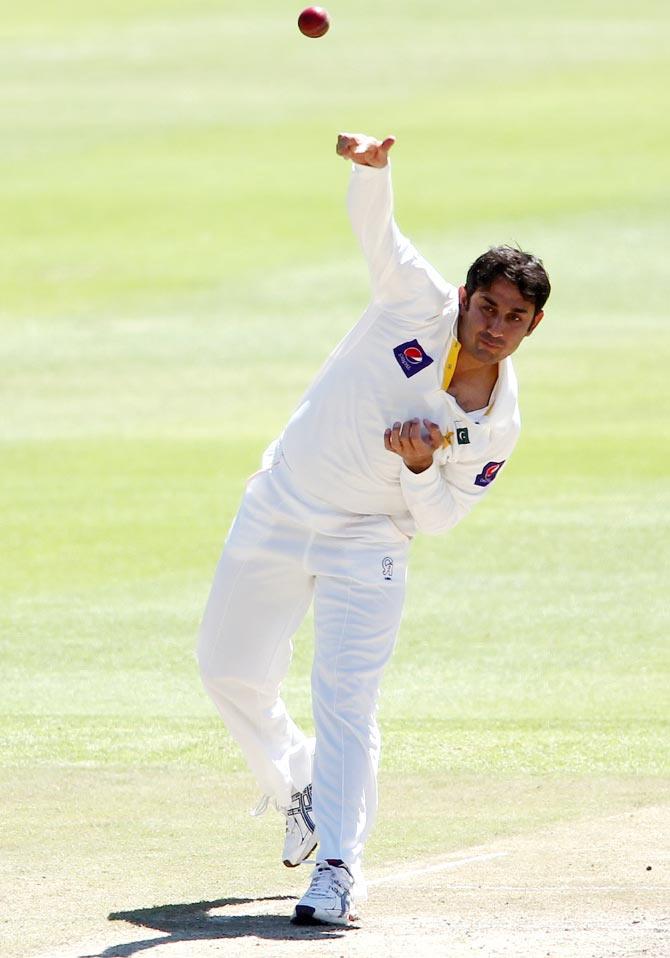 Saeed Ajmal of Pakistan. Photographs: Shaun Roy/Gallo Images/Getty Images
Ajmal has been reported twice for a suspect bowling action. The first time in 2009, he had been cleared after the PCB's successful reasoning with the ICC that the change in his action was the result of a medical condition he had developed after an accident, hampering the movement of his elbow.
Akram said that there is no doubt Ajmal is a true fighter, adding that despite his medical history, the off-spinner has achieved a significant result in reducing the flex in his elbow.
But, Akram said that at the same time he would like to request the ICC to give Ajmal benefit of doubt as his chronic injuries forced him to bowl differently, with the wrist collapsing and shoulder dislocating, adding that this is something which is exceptional in his case.
Akram claimed that it is very hard to clear tests under new ICC protocols, with 3D software, adding that some of the very clean-looking actions via the naked eye can be questioned.
Akram also said that there should be a benefit of doubt in testing protocol, and consideration for the exceptional cases.