IMAGE: From left, Bhuvaneshwar Kumar, Tyler Johnson, Ravichandran Ashwin, Briante Weber and Shikar Dhawan at The American Airlines Arena.
The southern coast of the United States is buzzing with Team India's arrival in the city of Fort Lauderdale.
Ahead of the two-match Twenty20 series against the West Indies, Indian cricketers, Ravichandran Ashwin, Shikhar Dhawan and Bhuvneshwar Kumar visited the home of American basketball team Miami Heat, in Florida, on Monday.
On what was supposed to be a day off for the Indian cricket team, the trio were hosted by Tyler Johnson and Briante Weber, Miami Heat's latest recruit, at their home ground –- The American Airlines Arena.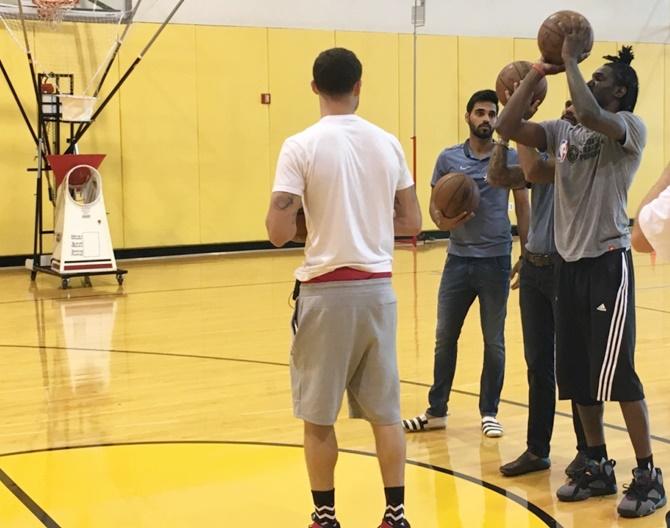 The Indians was taken around the locker room, gymnasium and the recuperation center before indulging in a brief bout of play between the five of them.
Shikhar and Bhuvneshwar chatted up with the hosts, while Ashwin seemed to have gone back to his school days of playing basketball.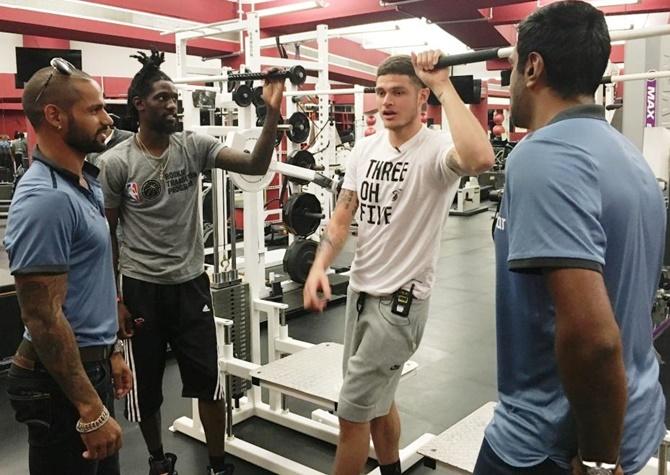 "I've played a bit of basketball during my school days, so that got me really excited while I tried my hand again after so many years. I am thankful to both Weber and Johnson for taking time out and showing us around their home turf," Ashwin said.
Bhuvneshwar Kumar said, "It was great to see these guys and learn about their game. I was impressed with the facilities here and it was a learning experience for me to see the amount of technology being used in sports science."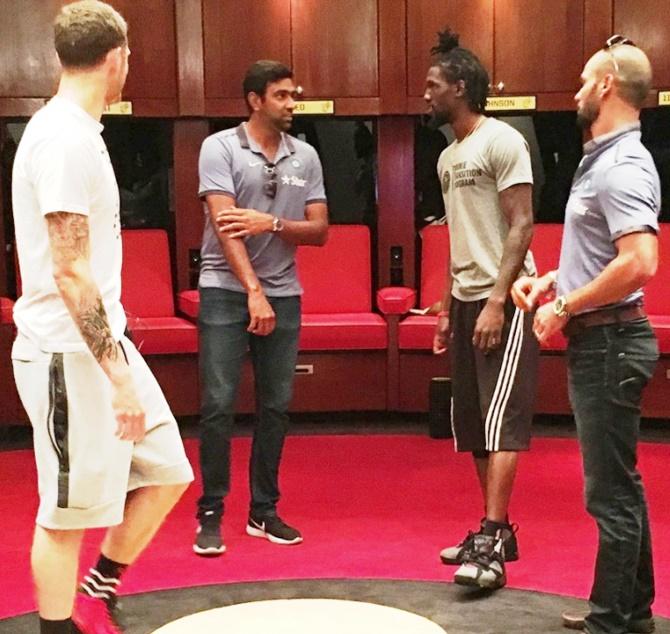 India opener Shikhar Dhawan pointed out, "Exchanging thoughts about how the sports have transformed with the latest technology is always good. While I tried to explain these guys how cricket is played, they in return taught me the finer details of basketball."
The other Indian players also had a field day in the new country; some of them went around shopping, while a few chose to relax at the hotel.
Social media handles of the players and Board of Control for Cricket in India have been active with posts and pictures ever since the Indian team landed in the United States.