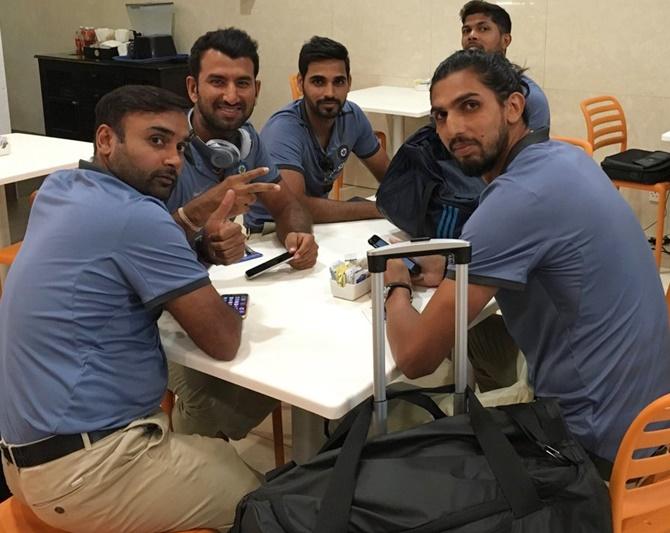 IMAGE: Team India players at Kingston airport. Photograph: BCCI/Twitter.
A confident Indian cricket team arrived in Kingston for the second Test against the West Indies, starting July 30, hoping to carry on the momentum it gained with an innings victory in the series opener in Antigua.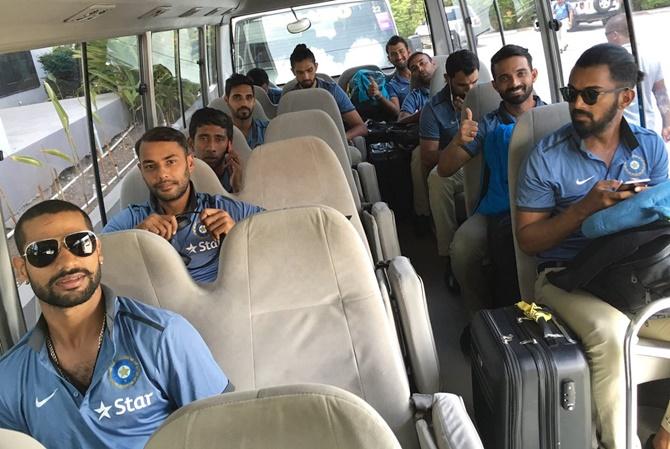 The morale of Virat Kohli and his men is high after the record innings and 92 runs thrashing of the hosts inside four days.
Off-spinner Ravichandran Ashwin claimed seven wickets for 83 runs in the second innings as the home team collapsed to 231 all out after being forced to follow-on at the Sir Vivian Richards Stadium in North Sound.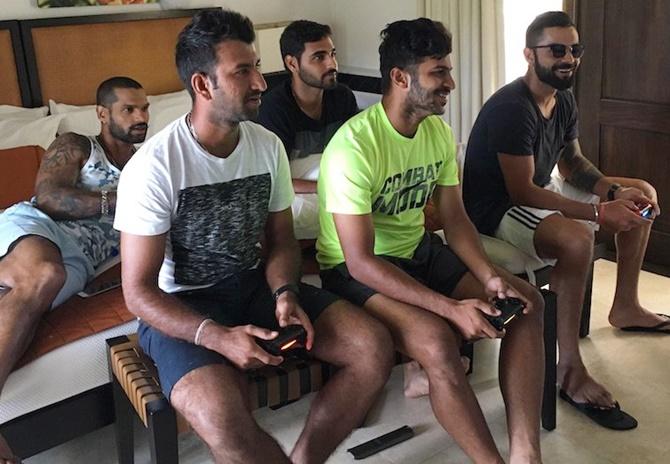 IMAGE: Team India players indulge in a game of FIFA playstation. Photograph: BCCI/Twitter.
Indulging in a bit of recreational activities, opener Shikhar Dhawan, who scored 84 in the first innings of opening Test, enjoyed himself with his playstation.
He posted a video in which he is seen enjoying a FIFA football game with Kohli, Bhuvneshwar Kumar and Wriddhiman Saha among others.
The West Indies team also reached the Jamaican city aiming to overcome their embarrassing defeat.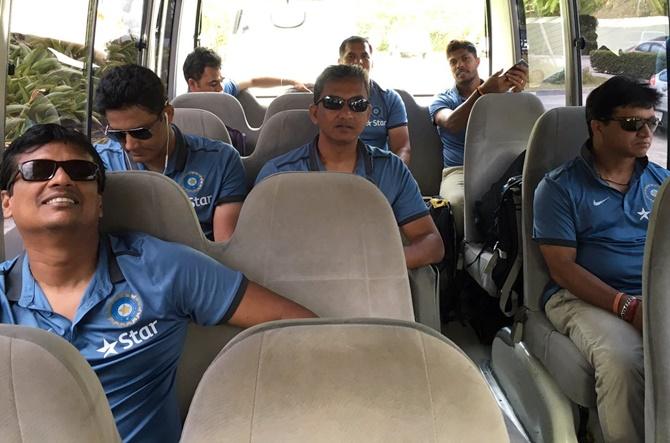 Head coach Anil Kumble, Kohli and Dhawan also paid tribute to India's soldiers on the occasion of Kargil Diwas.
Kohli tweeted, "60 Days, Operation Vijay. I was in school during the Kargil War. I remember how every family shared the pain of the soldiers.
"We prayed for them & felt proud of being an Indian. To the soldiers & their families, you are the real heroes of India #JaiHind."