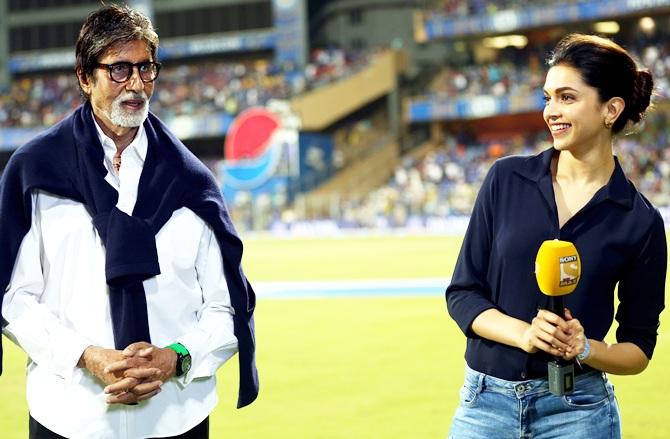 Mumbai Indians edged past Kolkata Knight Riders by five runs and boosted their hopes of making it to the play-offs in the Indian Premier League, at Wankhede stadium, Mumbai, on Thursday.
Mumbai's play-off hopes alive after narrow win over KKR
There was a dash of Bollywood to the sizzling contest.
Shoojit Sircar's family comedy drama Piku, starring Deepika Padukone, Amitabh Bachchan and Irrfan Khan, made its presence felt at the stadium.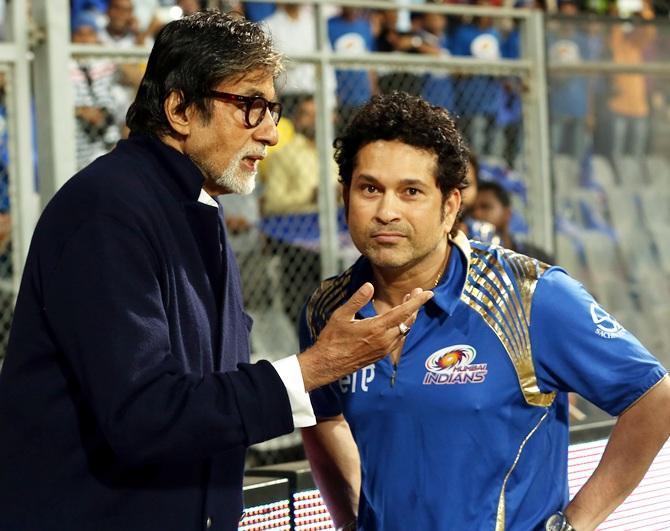 When the Bollywood legend talks, the 'Little Master' only listens. That's what is happening in this frame, as cricket's 'master blaster' Sachin Tendulkar is all ears to Amitabh Bachchan.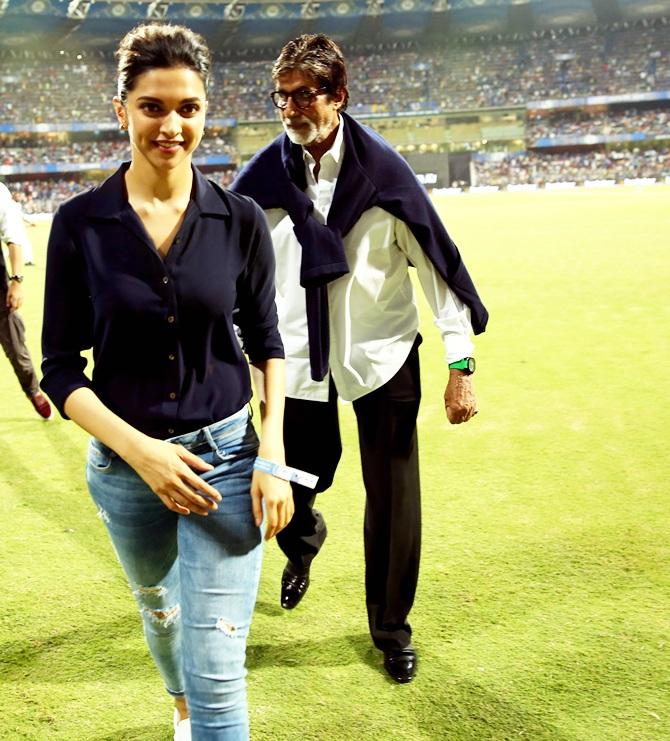 The film, Piku, has garnered tremendous response and is faring well at the box office.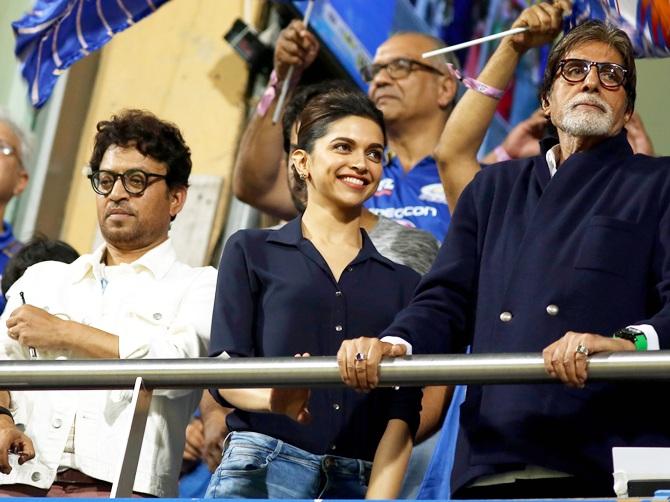 What's more, Deepika, Big B and Irrfan's latest outing at the Wankhede was a hit with the fans.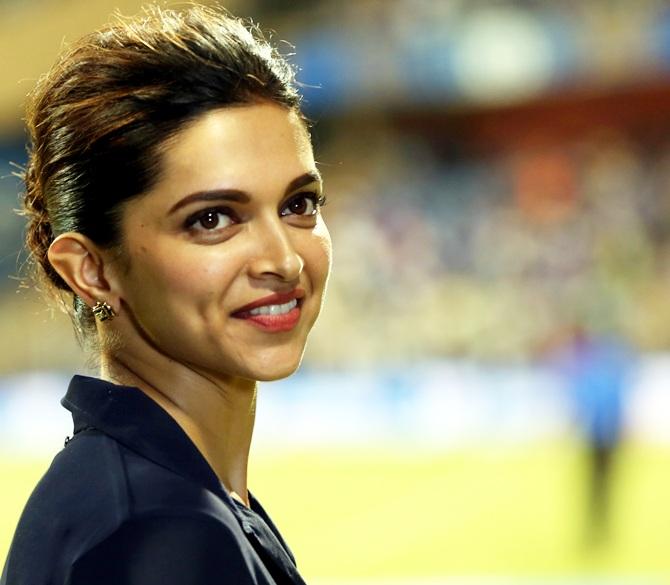 Bollywood's leading lady Deepika was busy flaunting her beautiful smile. Why not? The actors are getting a lot of praise for their work in the movie.