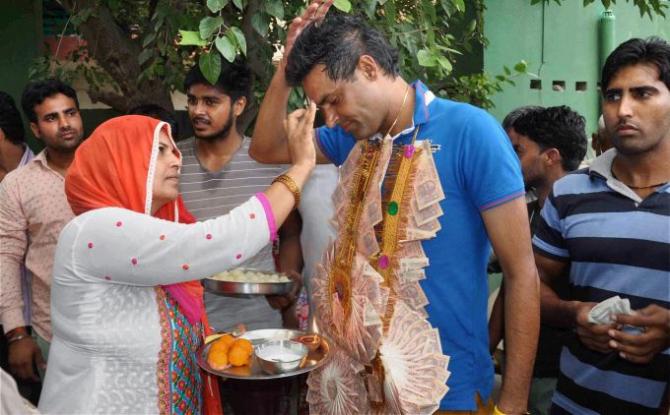 Cricketer Ajit Chandila being welcomed at his home by his mother in Faridabad. Photograph: PTI
Slapped with charges including that of organised crime, India's Test discard S Sreesanth and two other cricketers Ajit Chandila and Ankeet Chavan, were discharged in the sensational 2013 IPL-6 spot-fixing case by a court here which held that police has failed to make out a case against them.
"All are discharged," Additional Sessions Judge Neena Bansal Krishna said while pronouncing the order clearing in all, 36 persons accused of cheating, cheating by personation and conspiracy along with charges under the tough Maharahstra law MCOCA.
The three cricketers, who were banned for life from the game by BCCI immediately after police action in the alleged scam two years ago, were clubbed with underworld fugitive dons Dawood Ibrahim and Chhota Shakeel. They were accused of involvement in organised crime syndicate run by the dons.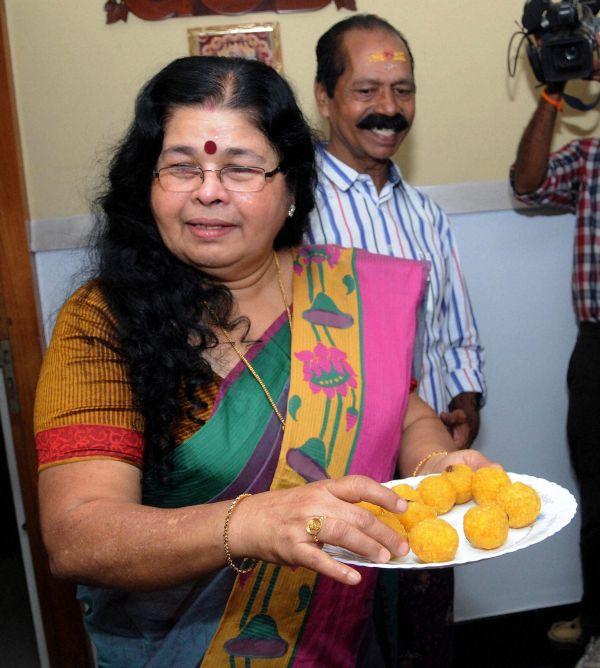 Sreesanth's mother Savitri Devi along with father Santhakumaran Nair. Photograph: PTI
An emotional Sreesanth's mother thanked the supporters for being with him during troubled times.
"Thank God. Our prayers are answered. He (Almighty) is witness to everything. We thank all those who worked to prove his innocence," Sreesanth's father Santhakumaran Nair said.
"We thank all those who prayed for our son. We were all tensed after Court reserved order on plea. We were all praying for him," Sreesanth's mother Savitri Devi said.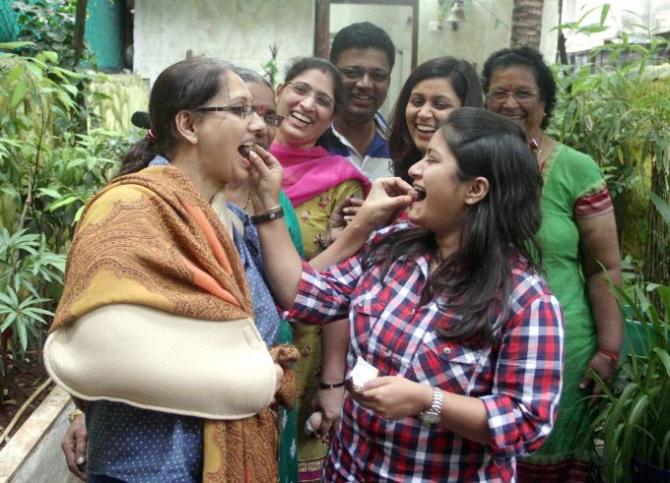 Family members of Ankeet Chavan celebrate at their residence in Mumbai. Photograph: PTI
Chavan's father Anil, too, was delighted. "I never doubted my son, we are very happy today," Anil Chavan said.