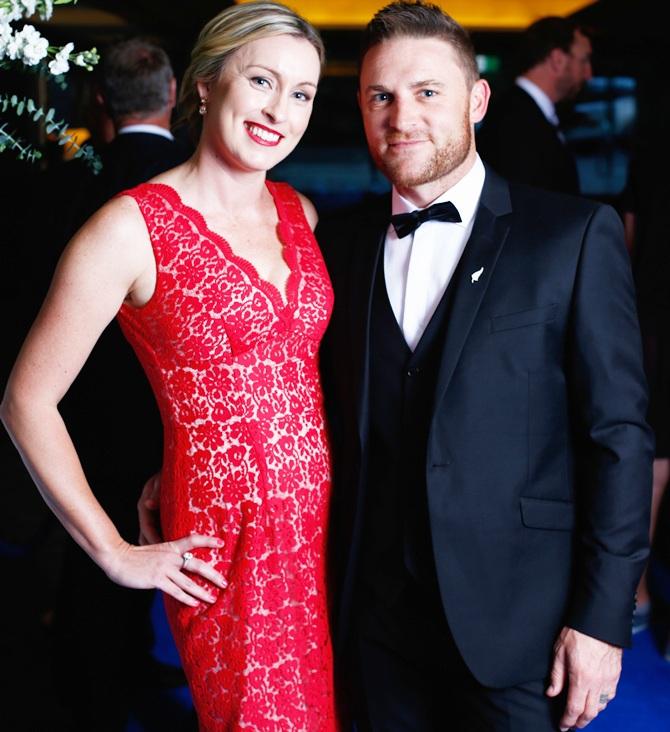 Brendon and Ellissa McCullum arrive for the New Zealand Cricket Awards. Photograph: Phil Walter/Getty Images
New Zealand captain Brendon McCullum has been awarded Sir Richard Hadlee medal, the country's highest cricketing honour, for his inspirational leadership and exemplary batting at a glittering ceremony, in Auckland.
McCullum, 33, led the Kiwis to their first World Cup final where they did lose to Australia by seven wickets at a packed MCG on March 29 but won a million fans with their entertaining show throughout the 50-over showpiece event.
With 328 runs in nine matches at a strike rate of 188.50, McCullum led by example to be named captain of the ICC's team of the tournament.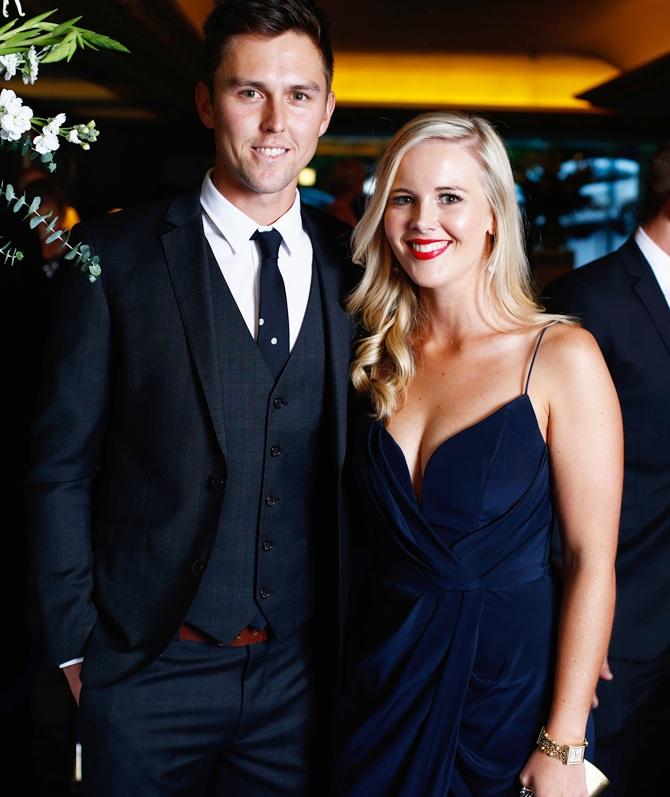 Trent Boult and his partner Gert Smith. Photograph: Phil Walter/Getty Images
McCullum won the top award ahead of Kane Williamson, who claimed the Redpath Cup for first-class batting, and Trent Boult, who was the winner of the Winsor Cup for bowling.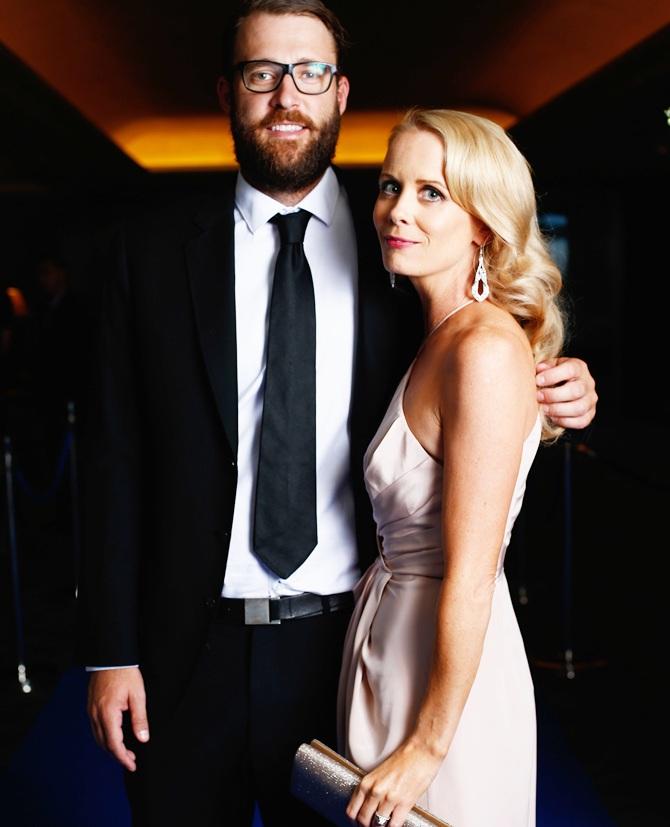 Recently retired Daniel and Mary Vettori. Photograph: Phil Walter/Getty Images
Williamson had a season to savour in 2014-15 and was recognised in winning the Twenty20 International Player of the Year, the ODI Player of the Year and the Test Player of the Year.
The 36-year-old former captain Daniel Vettori retired as New Zealand's most capped Test and one-day player having played his 113th test match against Pakistan in United Arab Emirates last November, more than two years since his last appearance in the longest form of the game.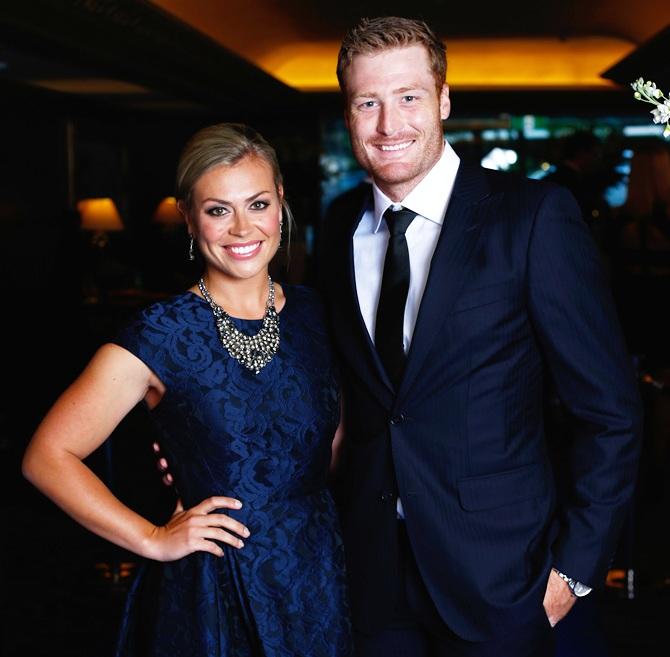 Martin Guptill was spotted with his wife Laura McGoldrick
New Zealand's opener Martin Guptill's wife, Laura McGoldrick was seen cheering her hubby's efforts. Laura McGoldrick is a TV and radio host, who wasn't shy in letting her emotions go during her husband's brilliant knock of 237 in the quarter-finals against the West Indies at Wellington in the quarter-finals of the World Cup.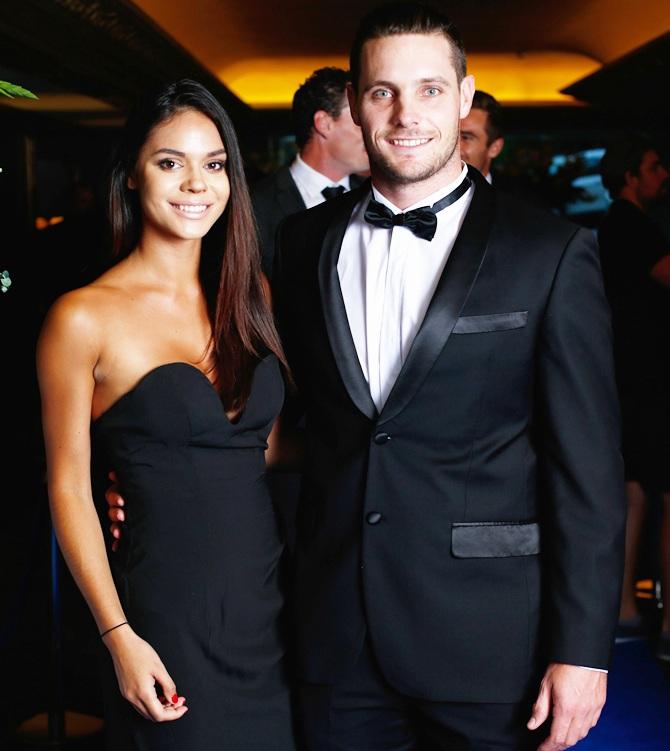 Mitchell McClenaghan and with his partner. Photograph: Phil Walter/Getty Images
But come April 8 and many of the Kiwi cricketers will be seen in their respective IPL colours with McCullum turning out for Chennai Super Kings.