Defending champions India will be up against Pakistan's legendary volatility when the fierce rivals clash in what is expected to be an exciting finale to the ICC Champions Trophy, in London, on Sunday.
A lopsided opening round contest, which India won by 124 runs made many feel that Indo-Pak contests are fast losing their sheen due to lack of quality in Pakistani ranks.
But Pakistan cricket swings like a pendulum, hovering between brilliant and ordinary, making a mockery of any kind of definitive analysis.
Therefore, the Indian cricket team hit the nets at The Oval on the Saturday morning, and followed a rigorous exercise to get used to the conditions.
The entire team put in some effort, with different batting and bowling sessions following the regular drill.
Check out these photographs!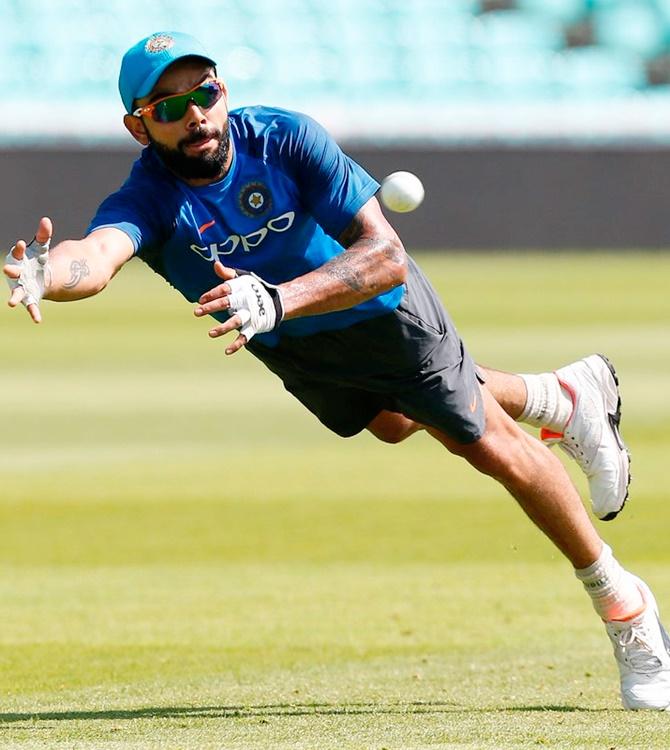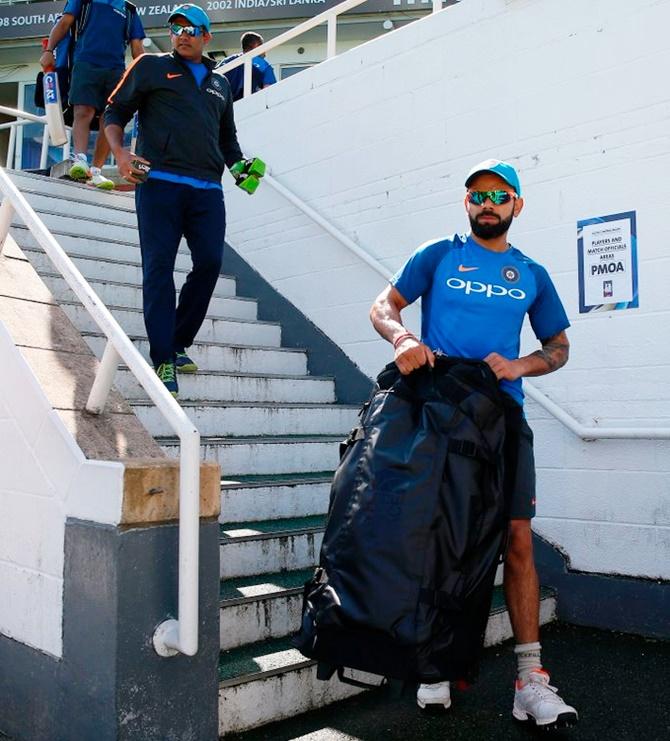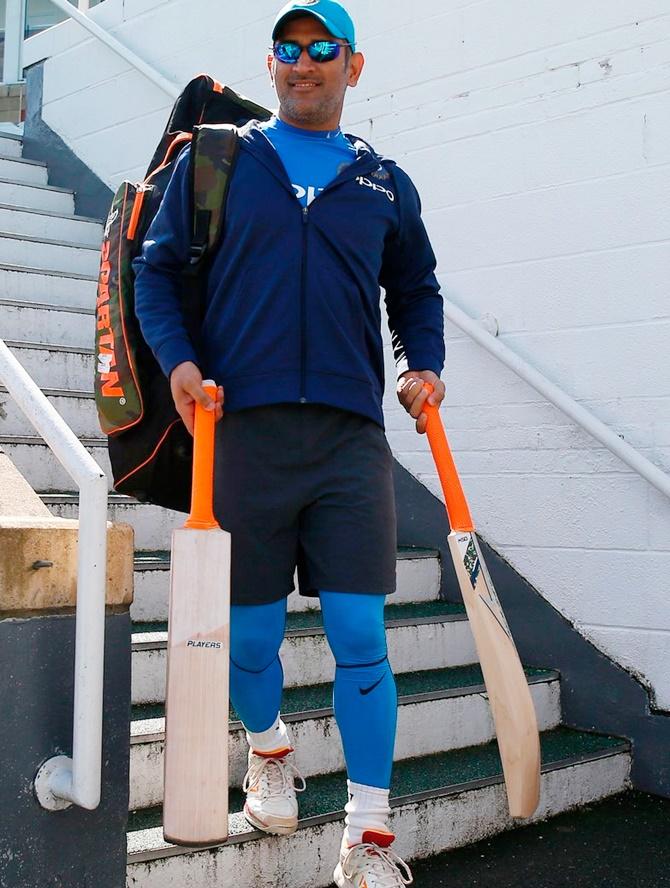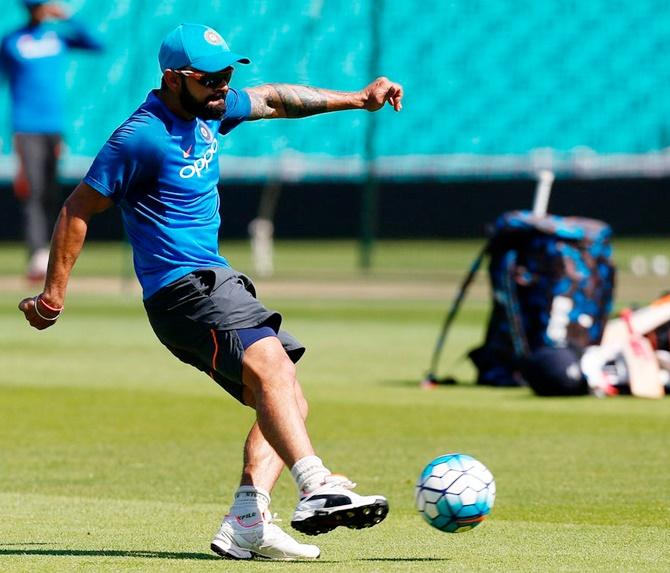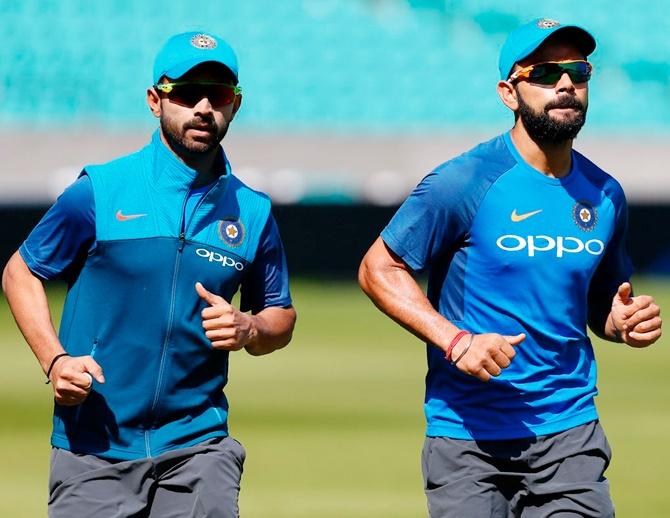 All photographs courtesy: ICC/Twitter